The Faculty Affairs Office supports faculty along varied paths to achieve fulfilling, productive and successful careers that advance Feinberg's academic mission.
Our office oversees academic appointments for approximately 4,600 faculty and 600 research staff.  Our activities include:
Publishing the Information Guide for Appointments, Promotion and Tenure, which defines Feinberg's career tracks and the criteria for success in each track
Managing appointment processes across faculty career stages, from recruitment to retirement
Providing expertise and developing resources to support department chairs and administrators in interpreting and executing academic appointment policies and procedures
Coordinating the recruitment of department chairs and institute and center directors
Offering faculty development programming, maintaining a faculty career development directory, and hosting faculty-attended events such as the annual Promotion and Tenure Information Session
Implementing and managing information systems to track faculty career history and professional activity to meet the reporting needs of faculty, administrative units, and accrediting bodies
Acting as liaison with the Office of the Provost, Office for Research and Office of Postdoctoral Affairs, as well as outside organizations such as the American Association of Medical Colleges
Overseeing the Women's Faculty Organization and Medical Faculty Council
Contact Us
Faculty Affairs Office
420 E. Superior St., Arthur J. Rubloff Building, 12th Floor
Chicago, IL 60611
Fax: 312-503-7654
fao@northwestern.edu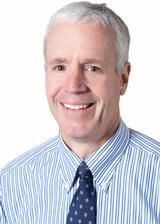 William L. Lowe, Jr., MD
Vice Dean for Academic Affairs

Rubloff 12
wlowe( at )northwestern.edu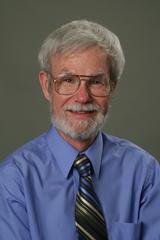 Richard McGee, PhD
Associate Dean for Faculty Recruitment and Professional Development

312-503-1737
Rubloff 12
R-McGee( at )northwestern.edu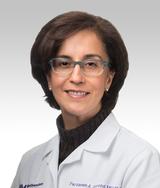 Farzaneh Sorond
Associate Dean for Faculty Development

Rubloff 12
farzaneh.sorond( at )nm.org

Marcie B. Weiss
Assistant Dean for Faculty Affairs

312-503-8103
Rubloff 12
mbweiss( at )northwestern.edu
Christopher Chung
Director of Faculty Advancement

312-503-5447
Rubloff 12
christopher.chung( at )northwestern.edu
Jessica Thurk
Associate Director for Faculty Affairs

312-503-3970
Rubloff 12
jthurk( at )northwestern.edu
Contact me about:
Faculty appointments and recruitment (business plans, pre-search process, faculty offers)
Ila Allen, PhD
Recruitment Coordinator

312-503-4696
Rubloff 12
Ila( at )northwestern.edu
Contact me about:
Department Chairs and Center/Institute Directors recruitment
Solange Marcelin-Roddy
Faculty Facilitator

312-503-2396
Rubloff 12
Solange( at )northwestern.edu
Contact me about:
Regular faculty appointments
Erin Elmore
Program Assistant 4

312-503-2575
Rubloff 12
erin-elmore( at )northwestern.edu
Contact me about:
Research faculty and research staff appointments
Net ID questions and updating name, address, and demographic information
Meg Kennedy
Administrative Assistant to Dr. William L. Lowe, Jr.

Rubloff 12
meg.kennedy( at )northwestern.edu
Back to top