Information for Prospective Students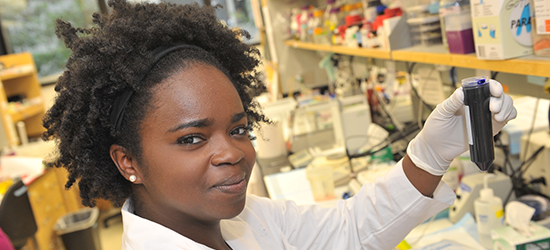 The Walter S. and Lucienne Driskill Graduate Program in Life Sciences (DGP) is one part of Northwestern's PhD Program in Life and Biomedical Sciences.  The DGP is located on the Chicago campus within the Northwestern University Feinberg School of Medicine.
Our sister program, Interdepartmental Biological Sciences Graduate Program (IBiS), is located on Northwestern's Evanston campus. Under the Northwestern University Life and Biomedical Sciences (NULaBS) umbrella, students in both programs can pursue coursework and laboratory rotations on either campus and take full advantage of the impressive array of resources available across all of Northwestern. Faculty from both campuses are collected in research clusters that unite faculty and students across the campuses.