Members
The Simpson Querrey Center for Neurogenetics benefits from Northwestern University's breadth of expertise and collaborative spirit. We bring together faculty from across the university and hospital systems, including departments, other centers and institutions. Center members are faculty at Northwestern University Feinberg School of Medicine, as well as other Northwestern schools.
View individual profiles of our members — with publication and contact information, research and clinical specialties, and more — via the links below.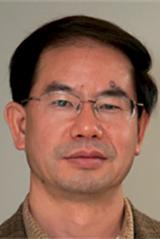 Research Professor of Neurology (Neuromuscular Disease)
Bio
Understanding the mechanism of neurodegenerative diseases such as Amyotrophic Lateral Sclerosis.