What We Do
As part of the Northwestern University Feinberg School of Medicine community, the Simpson Querrey Center for Neurogenetics actively supports the medical school's academic mission. Laboratories within the center provide training opportunities for undergraduate, graduate and medical students as well as postdoctoral fellows. For information on opportunities in specific labs, please contact individual center members.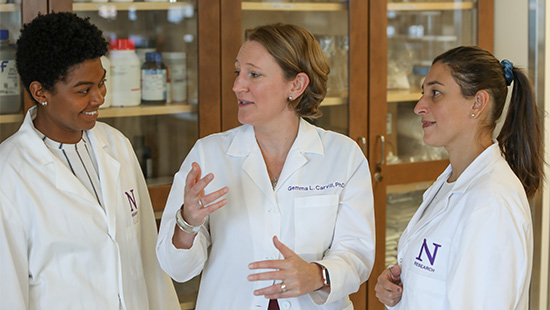 Summer Undergraduate Research Grant
The grant program provides a stipend for a 10-week summer internship with the center. We are seeking motivated undergraduate students who are interested in neurogenetics to conduct research with one of our labs.
Trainee Spotlight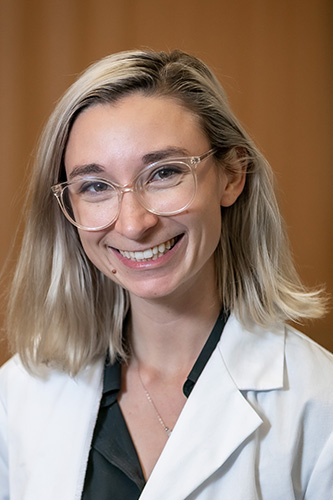 Mo Kinsinger, 2020 NextGen NeuroGeneticists (NG2) Summer Undergraduate Research Grant Recipient
I am so grateful for the opportunity afforded to me by the NextGen NeuroGeneticists (NG2) Summer Undergraduate Research Grant, through which I worked in the lab of Dr. Steven Lubbe to complete a genome wide association study (GWAS) investigating genetic overlap between Parkinson's disease and skin pigmentation. This project jumpstarted my interest in neurogenetics research, which I have continued as a medical student at Feinberg. Through the NG2 grant, I received invaluable training in the patience, persistence and creative problem-solving skills necessary to make meaningful scientific discoveries.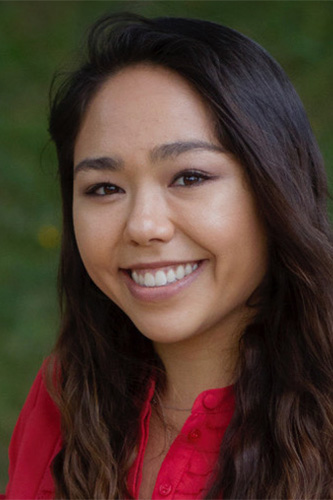 Mia Broad, Carvill Lab Graduate Student
The DGP is a multidisciplinary program that does not confine students to studying biological questions in one field but instead allows students the freedom to explore research in many different ways. Additionally, the program offers hundreds of faculty members specialized in various disciplines, promoting collaborative efforts for both faculty and students. Furthermore, Northwestern offers many resources for graduate students interested in research that students can take advantage of, which facilitates creativity and innovation in our research work.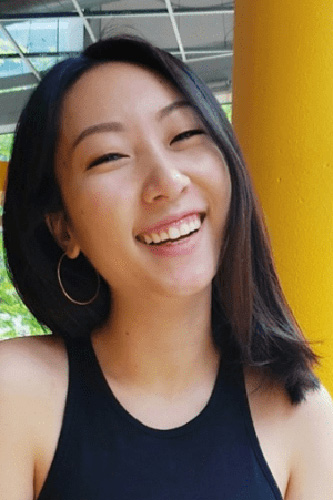 Jennifer Cheng, Carvill Lab Graduate Student
I have benefitted tremendously as a scientist as well as in my personal and professional growth. As a scientist, I've learned how to design and optimize experiments, troubleshoot setbacks, as well as drive forward a project. On a personal level, I've learned the resilience it takes to keep investigating an experimental question, filled with unknowns. Professionally, I've learned how to establish and manage collaborations as well as manage my usage of time efficiently.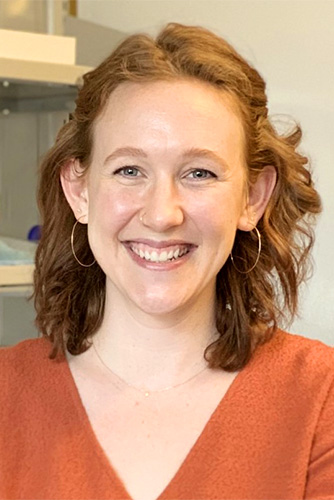 Hannah Happ, Carvill Lab Graduate Student
One of the best things about this program is the collaboration and support for trainees. When I need to learn a new technique, it's easy to find someone who can help out by lending expertise, protocols, or equipment. The access to so much amazing technology, either in another lab or through a core facility, makes nearly any experiment possible. As an example of the great collaboration that is possible here, our lab holds joint weekly lab meetings with two other Feinberg labs that study epilepsy, but with neurophysiology and electrophysiology approaches, which provides helpful perspectives and feedback.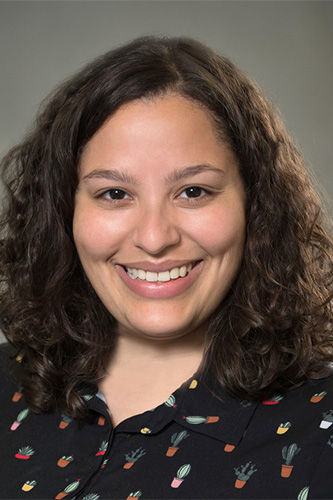 Kay-Marie Lamar, PhD, Carvill Lab Postdoctoral Scholar
I have learned so much from my experience in Dr. Carvill's lab, both on the technical side, such as mastering bioinformatics programs, and on the soft skills side, such as how to be a good mentor and give constructive criticism to others. I know the skills I have gained in this position will benefit me in any future career path.