Our mission is to help patients and their families by developing therapies for rare and common neurodegenerative diseases. Our members provide clinical care throughout the Northwestern Medicine health system, including at clinics dedicated to the following diseases. Find physicians and services for specific conditions at the links below.
Alzheimer's Disease and Cognitive Disorders
These neurological disorders affect learning, behavior and memory.
Parkinson's Disease and Movement Disorders
These neurological illnesses are characterized by the loss of voluntary movement and by abnormal involuntary movements.

Huntington's Disease
Huntington's disease is a rare hereditary disorder that causes chorea, or involuntary wriggling movements, and psychiatric and cognitive symptoms.
Parkinson's Disease
Parkinson's disease is a common and progressive neurodegenerative disorder that causes slowness of movement, rigidity and/or tremor.
Wilson Disease
This rare genetic disorder can result in neurologic, psychiatric, hepatic (affecting the liver) and ophthalmologic (affecting the eye) symptoms, which require a multi-disciplinary approach to care.

Epilepsy
Epilepsy and seizure disorders are caused by disruptive electrical activity in the brain.
Neuromuscular Medicine
These neurological disorders affect the peripheral nerves, the neuromuscular junction and muscle.
Our Affiliates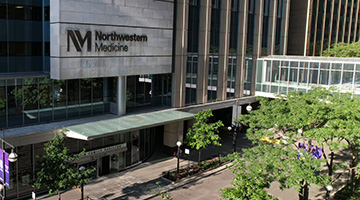 Northwestern Medicine Neurology
Northwestern Memorial Hospital's neurology and neurosurgery programs have been ranked No. 1 in Chicago and Illinois for more than a decade.Get Care at NM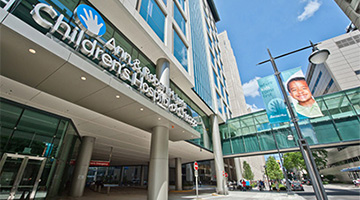 Lurie Children's Neurology
Ann & Robert H. Lurie Children's Hospital of Chicago is home to the top-ranked pediatric neurology program in Illinois, treating more children with neurological conditions than any other hospital in the state.Get Care at Lurie Children's