Update (as of 9/13/23): Our application portal now open until deadline: Friday, December 1, 2023, PM US-Central Standard Time. 
Applicants are responsible for submitting all materials including letters of recommendation (LORs) and English Proficiency Certification by the deadline.  The Healthcare Quality & Patient Safety (HQPS) will not admit students for this upcoming admissions cycle for the 2024-2025 cohort.
Note that international applicants with approved English Proficiency Certification waivers will have their applications manually adjusted to reflect any TOEFL/IELTS exemption after submission.
Reminder of our updated required application materials include both an Academic and Personal Statement (see Process section 1 below for more details).
Please read all of the information below and on the FAQ page before reaching out. If your question is not answered and you need additional assistance, please email hsip@northwestern.edu.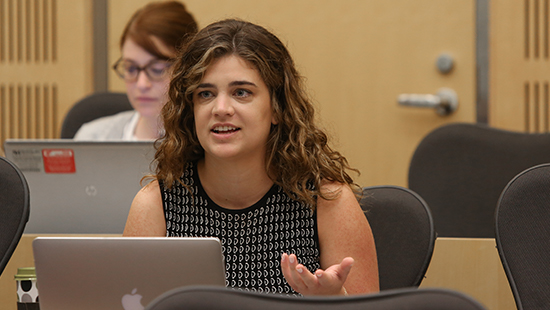 Process
We do not accept paper applications. The online application is available via The Graduate School (TGS) admissions portal. Please indicate the application is for the Health Sciences Integrated Program (HSIP; program code H01PH). The application fee is $95, which must be paid by credit card. TGS is in charge of application fee waivers, not HSIP. Please refer to the instructions listed on the TGS Application Fee page.
Note that the Healthcare Quality and Patient Safety (HQPS) track will not admit students for the 2024-2025 cohort. 
The online application includes the following sections. All supporting documents must be submitted in PDF format with the online application. Incomplete applications will not be considered in the review process.
Academic Statement
All applicants must submit an Academic Statement that answers the following questions (1,000 words max):  
What are your academic interests, and why do you wish to pursue graduate studies in this specific program?
How has your academic and professional background prepared you for graduate study? (Please include any research, training, or educational experiences that align with the program you are applying to.)
How will our program help you achieve your intellectual and professional goals?
(For research-focused programs) Please make sure to address any scholarly questions you wish to explore in the program and name any specific faculty members in this program whose research interests align with your own.  
Personal Statement
Write a statement that addresses the following prompt (500 words max):
The Graduate School values diverse backgrounds, approaches, and perspectives, understanding them as essential ingredients for true academic excellence. As a Northwestern graduate student, how could you contribute to an intellectual community that prioritizes equity, inclusion, belonging, and cultural humility? Your answer may draw upon past or present experiences, whether in academic work, extracurricular or community activities, or everyday life.
Additional Information
If there is something that you would like to highlight that you have yet to discuss in other areas of the application, please do so here. You can also use this space to address any concerns you may have in your application. If, for example, you do not believe that your academic credentials demonstrate your true capabilities, please explain why. Also, describe any gaps in your academic career and work experience or any extenuating circumstances in your profile of which the admissions committee should be made aware.
Academic Background
List all post-secondary institutions you've attended (community colleges, studies abroad and current registrations in degree or non-degree programs); leave the GPA section blank if the institution does not use a 4.0 GPA system.
Transcripts
Upload a scanned copy of all your unofficial transcripts through the online application portal, following TGS guidelines. Note that official transcripts sent before an applicant receives an offer of admission are discarded by the university. Only incoming students who accepted an offer from HSIP will need to send official transcripts.
Curriculum Vitae (CV)
We encourage applicants to list and link to all research papers.
Writing Sample
Include a research paper (30-page maximum); papers submitted by mail or email will not be considered. Examples include published/unpublished research papers, co-authored research with your contribution to the work designated, manuscripts (can be in-progress), grants and previous undergraduate/graduate research projects.
Note: GRE scores are not required for this admissions cycle. English Proficiency Certification (TOEFL, IELTS, or degree from accredited institution where language of instruction is English) are still required for the upcoming admissions season. At this time, Duolingo English Test (DET) are not accepted by TGS.
Applicants are responsible for submitting all materials, including all required supplementary materials noted below, by the deadline of Dec 1 at 11:59 PM US-Central Standard Time. 
Three (3) Letters of Recommendation (LORs)
LORs are confidential and must be submitted via the online application portal. No special forms or templates are necessary. We prefer to see letters from professors or instructors who are familiar with your work at an advanced level and can speak to your potential for success as a doctoral student. Letters from employers are also accepted. Note that prior applications to HSIP are deleted after each cycle, therefore, any re-applicants must submit updated LORs via the online application portal as any new application by the deadline of Dec 1 at 11:59 PM US-Central Standard Time.
Certification of Proficiency in English (If Applicable)
All applicants whose native language is not English must certify their proficiency in the English language in one of two ways:
Test of English as a Foreign Language (TOEFL) or International English Language Testing System (IELTS). Tests must have been taken within two years of the intended quarter of entry. TOEFL scores must be 600 or higher on the paper-based exam, 250 or higher on the computer-based exam or 100 or higher on the internet-based exam. IELTS scores must be 7.0 or higher. We do not require the Test of Spoken English.
Or, an undergraduate or graduate degree from an accredited institution where the language of instruction is English and approved by TGS. Please send an inquiry to the HSIP Inbox (hsip@northwestern.edu) to verify if your institution counts toward a TOEFL/IELTS waiver. Note that this degree must be awarded before the student enrolls in doctoral classes in the upcoming quarter at Northwestern.
Interviews generally take place during the months of January and February. Depending on the Admissions Committee review timeline, there are some exceptions where interviews may be conducted in March and/or April as necessary. An applicant cannot request an interview. We will reach out to arrange an interview if we are strongly considering an applicant or need more information.
Information regarding applicant interviews for the 2023-2024 admissions cycle: TBD.
Evaluation & Offers
We evaluate applicants for admission based on the entire application package. Our goal is to identify and offer admission to those individuals with potential for success in graduate school and beyond. To this end, we carefully examine each applicant's academic achievement and research experiences.
The evaluation necessarily begins with numerical qualifications such as undergraduate and master's GPAs, and TOEFL score for foreign students. No minimum score is required, but entering classes typically have an average GPA of 3.5 (ranging from 3.0 to 4.0). The admissions committee also looks closely for success in previous coursework.
We place great emphasis on quality research experience, strong letters of support from research and/or academic mentors and colleagues and a personal statement that indicates an appreciation of the research enterprise and a dedication to graduate training. Successful applicants are able to communicate a clear understanding of their own research experiences both in writing (personal statement included with application) and orally (during interviews).
Due to the record number of applications this year, admission offers will come on a rolling basis starting in February and possibly into April.
After enrollment, you will be required to mail one official copy of each transcript to The Graduate School Admission Office. All transcripts should be sent in sealed, unopened envelopes, directly from the issuing institution.