Life in Chicago
The Master of Science in Biostatistics program provides world-class education in the heart of the beautiful city of Chicago. Choose a video below to learn about what it's like to live and work on our Streeterville campus.
Student Wellness
Northwestern University offers students numerous resources to help manage stress, process grief and feel balanced. Visit the Feinberg Wellness site to find counseling and health services and to learn more about the many ways we can offer support.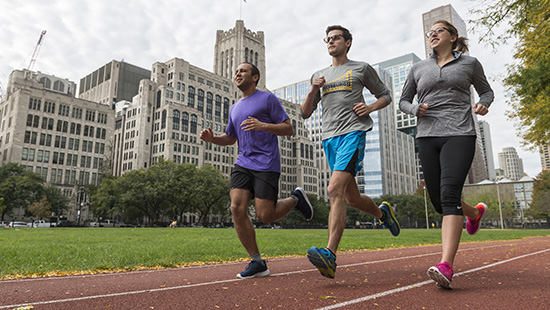 Diversity, Equity & Inclusion
It's our goal to foster a diverse community of students, faculty, staff and alumni who model inclusion and acceptance in our educational setting and who demonstrate respect for each individual's cultural history, experiences, traits and characteristics. Visit the Feinberg School of Medicine Diversity & Inclusion website to learn more about our efforts.