Visiting Professor Day!
Our Lady of Tepeyac High School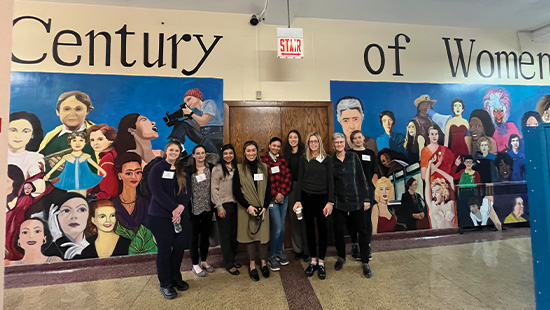 Visiting Professor Day
We kicked off Women's History Month with a panel of Women from the Department of Biochemistry and Molecular Genetics, Northwestern Medicine, and Lurie Children's Hospital speaking at an all-girls high school, Our Lady of Tepeyac!
Panel of Women
The panel included:
Senior Medical Illustrator/Animator Brianna Monroe, MS
Assistant Professor Clara Peek, PhD
Research Assistant Professor Janet Rocha, PhD
Postdoctoral Fellow Shimaa Soliman, PhD
Professor of Dermatology Jennifer Choi, MD
Assistant Professor of Pediatrics Colleen Malloy, MD
Assistant Research Professor Marta Iwanaszko, PhD
Director of SQE Inspire Program Laura Shilatifard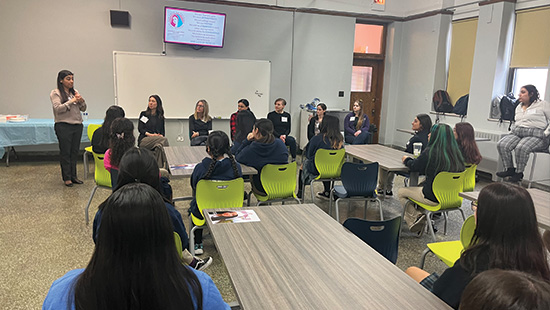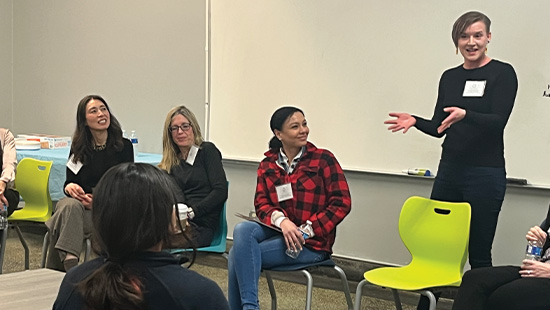 Each woman spoke about their journey to their STEM career, gave advice, and answered questions.
Lunch with the Students
Lunch was provided by family-owned local restaurant of one of the students. During lunch students were able to speak with the different panel members and ask more questions during lunch.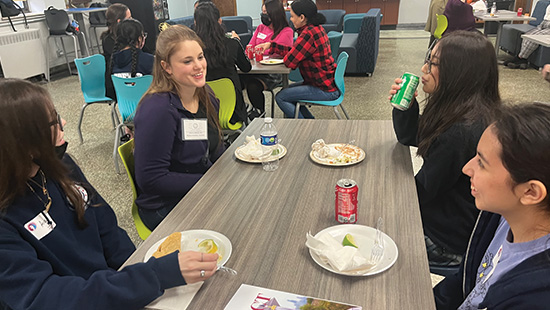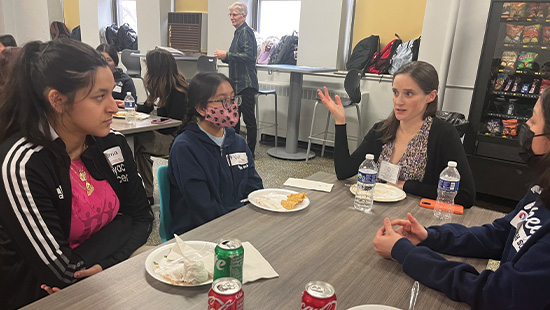 Students also shared what their future plans are and received advice on achieving those goals!
SQE Inspire
Students received SQE Inspire gift bags to take home and remember what inspired them!