The Investiture of Dr. Robert J. Vassar as the Davee Professor of Alzheimer Research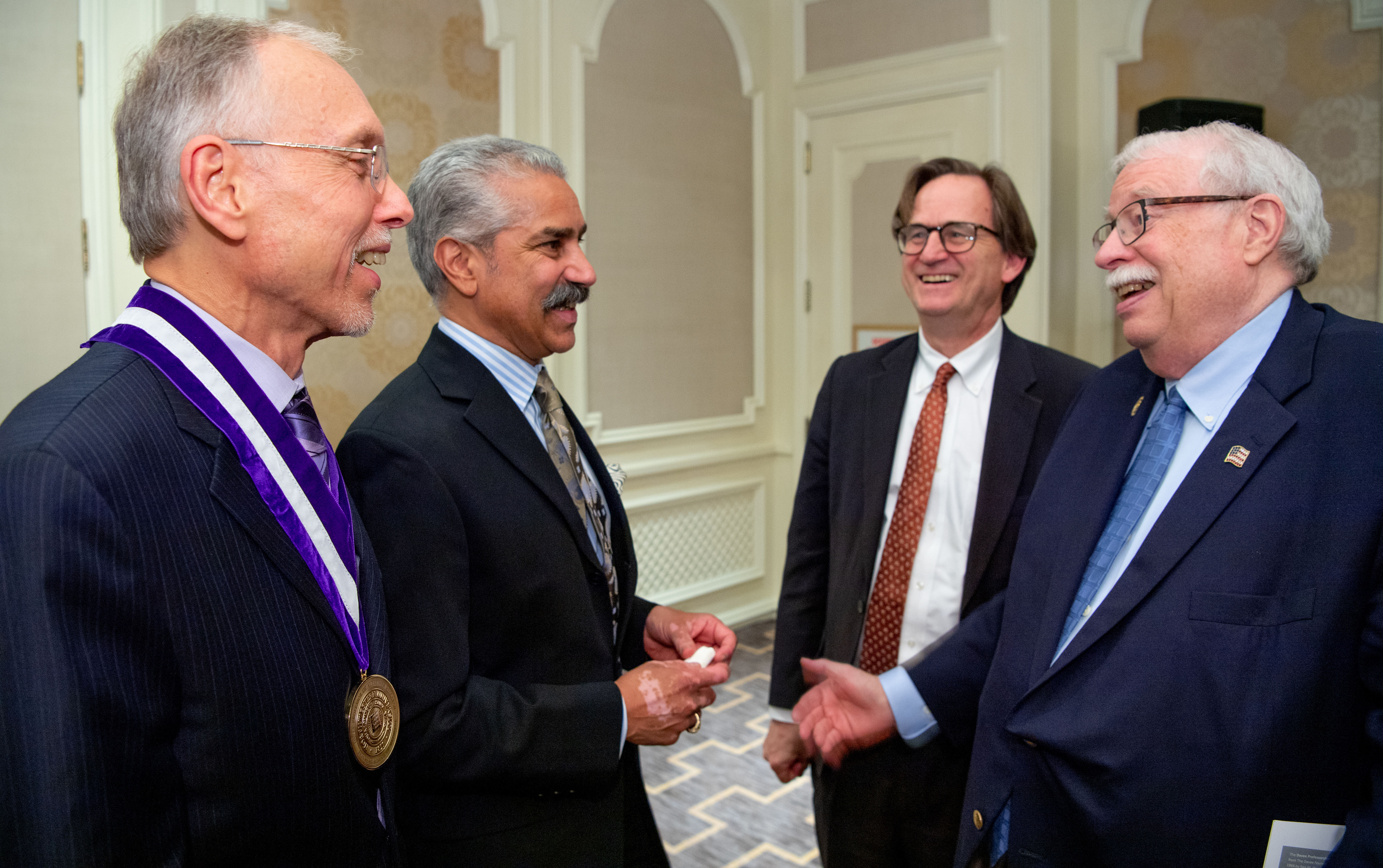 On June 18, 2019, Robert J. Vassar, PhD, was formally invested as the Davee Professor of Alzheimer Research at Northwestern University Feinberg School of Medicine. Colleagues, friends, family, and supporters joined Dr. Vassar at the Four Seasons Hotel to celebrate this prestigious academic position, which was endowed through generosity from The Davee Foundation and the Ryan Family Chair Challenge.
"Endowed professors are the world's most esteemed scholars, innovators, and leaders. And Bob is truly deserving of this great recognition," said Dimitri Krainc, MD, chair of the Ken and Ruth Davee Department of Neurology and Clinical Neurological Sciences and the Aaron Montgomery Ward Professor. "Bob is one of those rare individuals who is not just a superb scholar and innovator, but also someone who is a wonderful colleague."
"This chair in Alzheimer research is one that I feel the Davees would have been very proud to be associated," said Craig Grannon, executive administrator of The Davee Foundation. "Ken and Ruth were always strong supporters of research, particularly in neurology and Alzheimer's disease."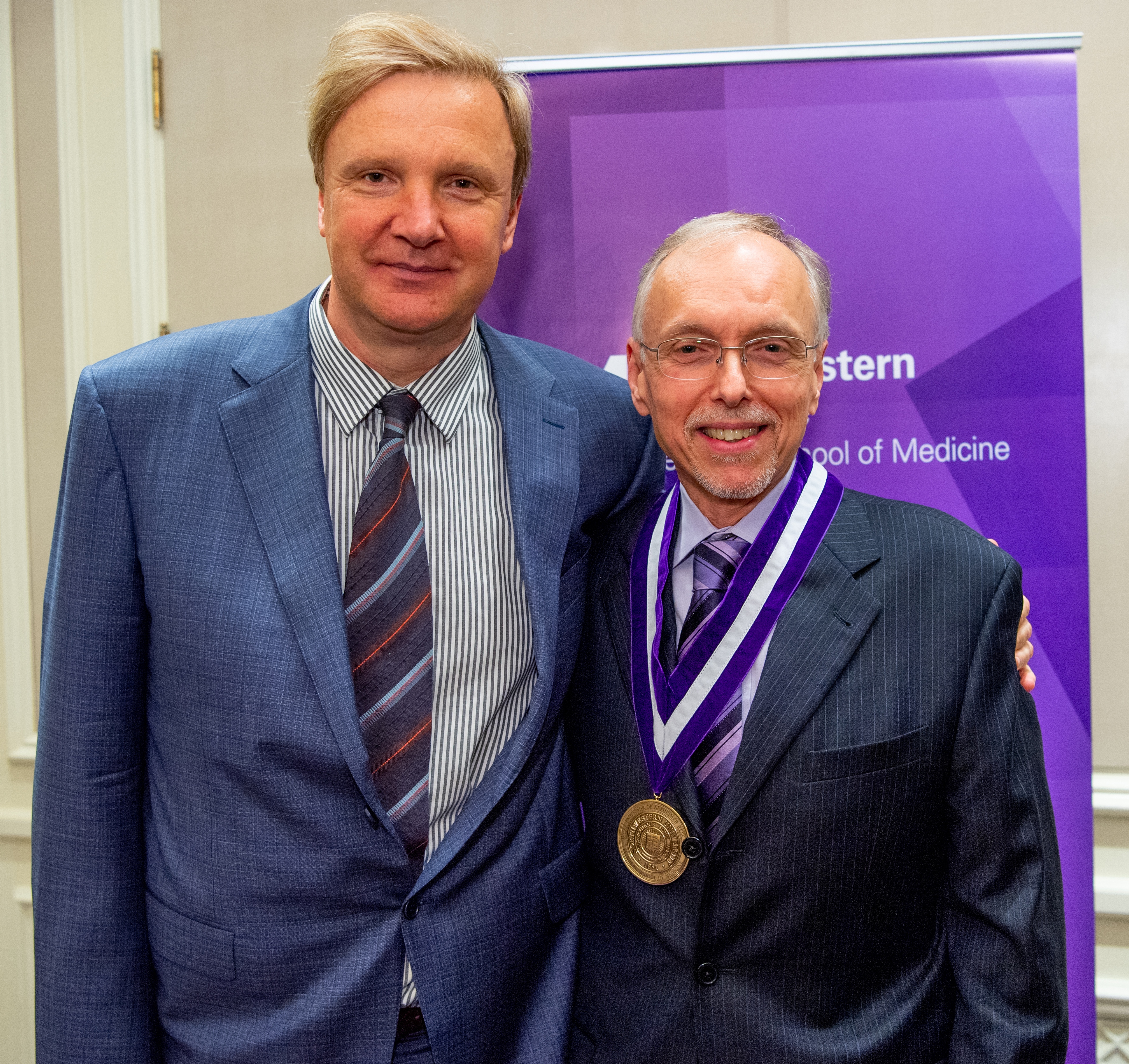 The Davee Professor of Alzheimer Research represents The Davee Foundation's final gift to Northwestern University, as the Foundation will sunset at the end of the year. The Foundation has had a long and magnanimous relationship with Northwestern, particularly the medical school. Since the 1990s, The Davee Foundation has endowed Feinberg's Department of Neurology, five professorships, including Dr. Vassar's, and has helped to fund the Mesulam Center for Cognitive Neurology and Alzheimer's Disease.
"The Davee Foundation has made an enormous impact all over Northwestern," Dr. Vassar said. "Without your generous support, little of what we've accomplished would have been possible."
The Davee Foundation established the Davee Professor of Alzheimer Research in partnership with the Ryan Family Chair Challenge, which matches gifts made by Northwestern supporters to create new professorships. Alumni Patrick G. Ryan and Shirley Welsh Ryan started the initiative in 2015 to encourage a wider circle of benefactors to endow professorships.  
Dedicated to Finding a Treatment for Alzheimer's Disease
Dr. Vassar is a professor of Neurology and of Cell and Developmental Biology, as well as scientific director of Behavioral Neurology in the Davee Department of Neurology and director of the Alzheimer's Disease Core Center at Feinberg. He chose to focus on Alzheimer's disease after his mother was diagnosed with the disease in 1996, joining biotechnology company Amgen shortly thereafter to search for a treatment. He went on to identify BACE1, an enzyme that makes beta-amyloid, a protein known for forming the plaque that builds up in Alzheimer's. This landmark research laid the foundation for BACE1 inhibition as a new therapy for the disease; BACE1-inhibitor drugs are now being tested in clinical trials as a result of this work.
"At Amgen, Bob developed a robust, elegant genetic and biochemical screen and succeeded in identifying BACE1," said Sangram S. Sisodia, PhD, the Thomas Reynolds Sr. Family Professor of Neurosciences at the University of Chicago Pritzker School of Medicine, who served as Dr. Vassar's extoller during the investiture, sharing highlights from Dr. Vassar's career so far.
Dr. Vassar joined Feinberg in 2001 to continue investigating the molecular and cellular mechanisms of Alzheimer's disease.
"To be able to work toward an understanding of this disease and, maybe in a small way, move it toward a treatment, is a true privilege of a lifetime for me," he shared. "I've dedicated my work to the memory of my mother and to all the patients that still suffer from Alzheimer's disease."
"It's my fervent belief that, as a community of patients and families, scientists and physicians, and philanthropists, foundations, and governmental agencies, together we are going to defeat this disease if we keep at it and don't give up," he added. "Thank you for sharing this really great honor and humbling event with me."