Renée Israel Foundation Supports Northwestern's Lurie Cancer Center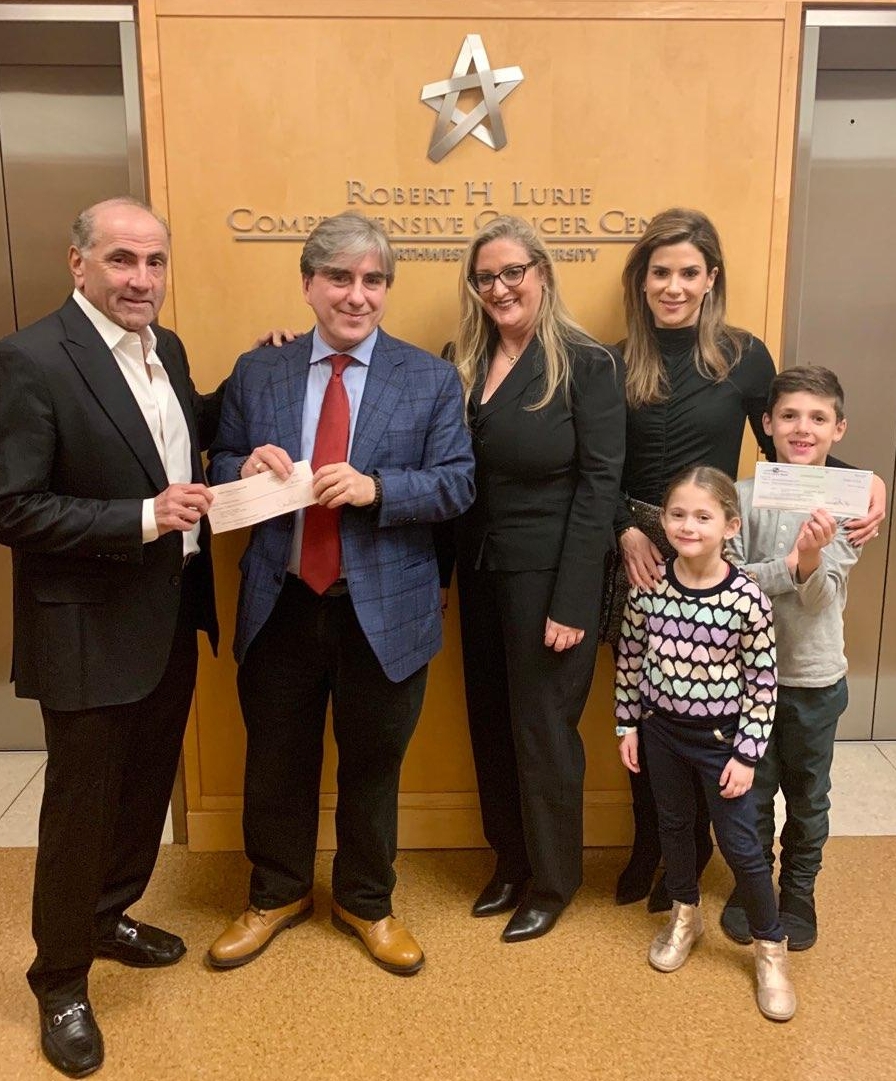 On November 6, 2019, the Renée Israel Foundation presented a check for $100,000 to support breast cancer research at the Robert H. Lurie Comprehensive Cancer Center of Northwestern University. The foundation was established in 2006 in memory of Renée Israel by her husband, David Israel, and their children, Emily Israel Hoffman, Ivy Israel, and Jamie Israel Rudner. The foundation's donation to the Lurie Cancer Center was raised during its Chuckle for Charity Fundraiser with Comedian Sarge at Ravinia Green Country Club on August 21.
Lurie Cancer Center Director Leonidas C. Platanias, MD, PhD, the Jesse, Sara, Andrew, Abigail, Benjamin, and Elizabeth Lurie Professor of Oncology, accepted the generous gift from David Israel, Ivy Israel, Emily Israel Hoffman, and Hoffman's two children, Palmer and Elle, who raised additional funds this year for breast cancer research by selling toys and other goodies.
Make a gift to support the Lurie Cancer Center.  
For more information about supporting Lurie Cancer Center, please contact Nicole Langert at nicole.langert@northwestern.edu or (312) 503-1656.