Impact Story: Class of 1963 Scholarship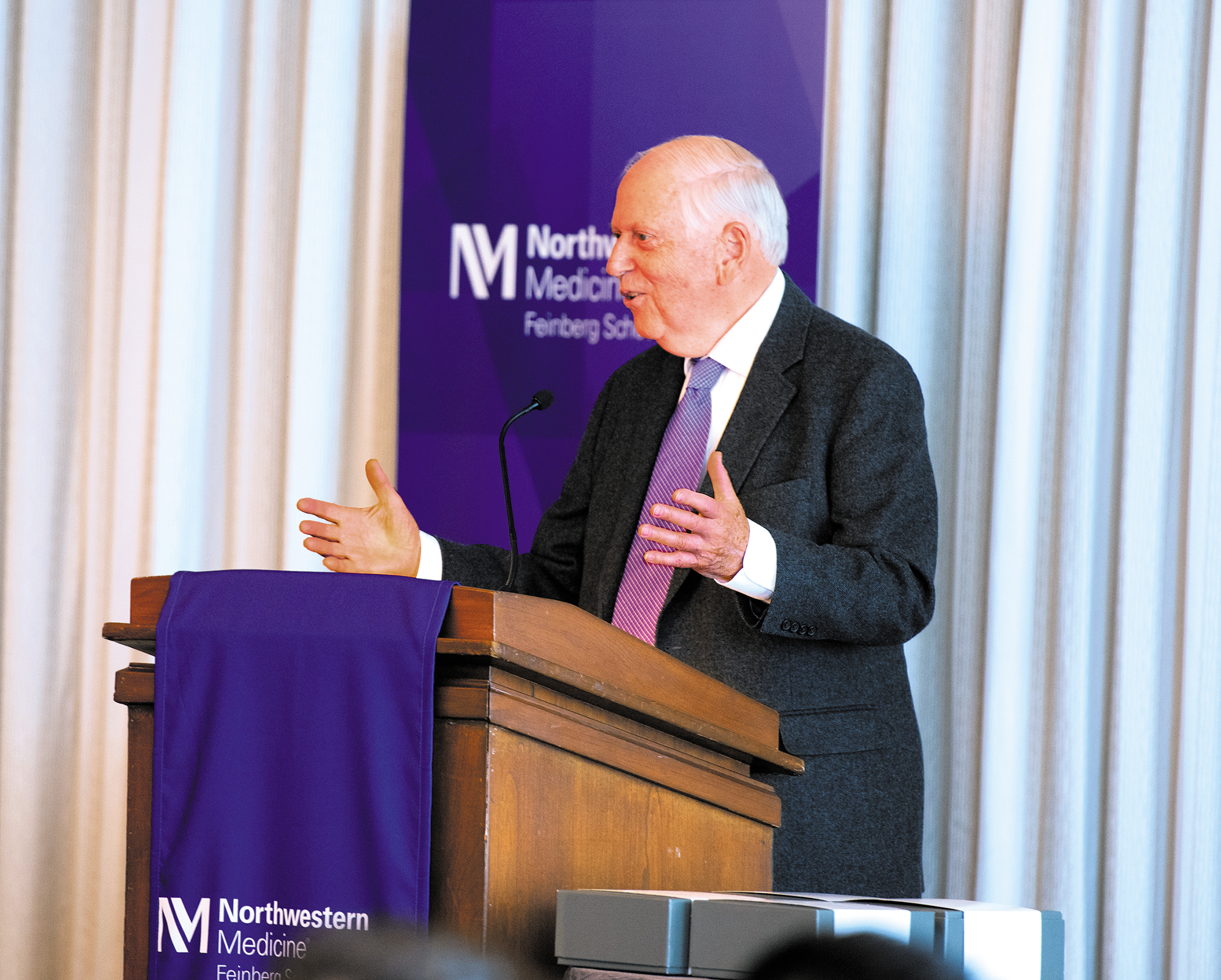 "Medicine today has progressed well beyond the stethoscope and thermometer. The fields of genetics, biomaterials, and cell and organ culture point the way to helping humankind overcome disease and disabilities. I can think of no better way to further the advancement of medical science than to support medical students and future scientists through scholarships."
—John Nanninga, '63 MD, '70 GME, member of the Lifetime Giving Society, Rogers Society, NULC, and supporter of the Class of 1963 Scholarship.
For the Class of 1963, creating a scholarship at the time of the group's 50th reunion grew from a desire to leave a lasting legacy by supporting tomorrow's promising physicians. The journey of Rebecca Xu, the current holder of the Class of 1963 Scholarship, is one that these loyal alumni and others who support scholarships can fully embrace as their own.
Q & A with Rebecca Xu
Tell us a little bit about yourself and why you decided to become a physician.
I was born a short drive away from Chicago in Munster, Indiana, but grew up in Carmel, a suburb of Indianapolis. Several years ago, I read about ikigai, a Japanese term that describes one's reason for being. Ikigai is the intersection of what you love, what the world needs, your talents, and your value to society. For me, the intersection lies with medicine.
How has the scholarship helped shape your medical school experience?
With the Class of 1963's support, I have explored various facets of medicine. Drawn to research on the non-clinical side of medicine, I spent a summer investigating the FDA's medical device regulations. Specifically, I looked at high-risk recalls (those that involve severe or life-threatening adverse effects) of low-risk medical devices, including tongue depressors and bandages. I also worked on testing an online module for teaching students how to identify melanoma. Additionally, I am taking an active role in medical education as a member of our class's curriculum review committee.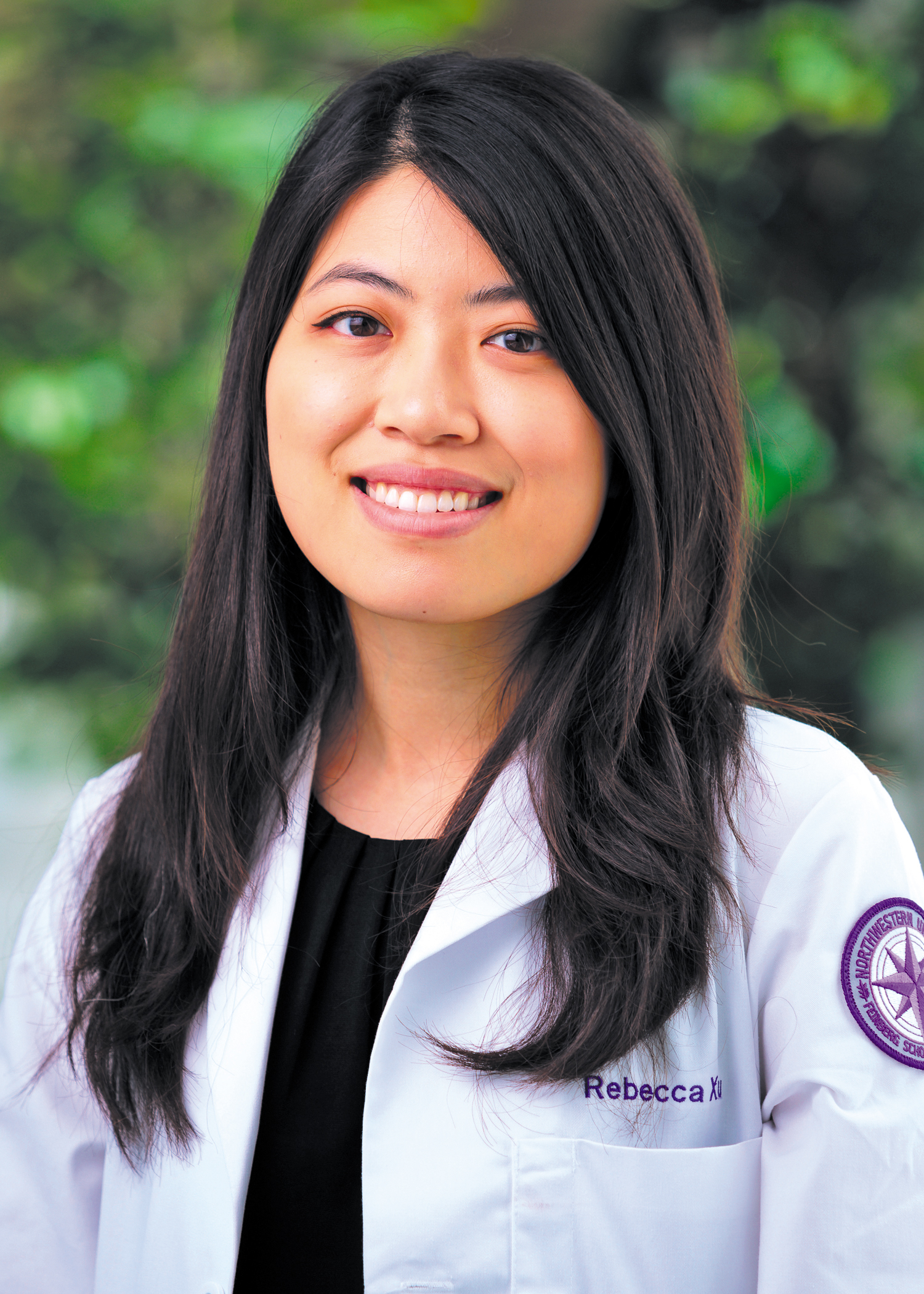 What has been your most memorable experience so far?
I recently started my clinical rotations. In my surgery rotation, I scrubbed in on an open nephrectomy [surgical removal of a kidney] case, fully expecting to do nothing but help close skin at the completion of the procedure. I watched as the surgeons worked carefully to free the kidney from its surrounding tissues. I saw the heart beating against the diaphragm, the abdominal aorta pulsating, the liver and gallbladder a foot away from my face. Near the end, my attending said, "Rebecca, you'll clip the ureter." I got to cut the last little connection between the patient's kidney to the rest of his body. Afterwards, I held the kidney in my hands. The first two years of medical school were spent learning through lectures and textbooks, but there is nothing quite like seeing and touching the internal anatomy of a living, breathing human.
What message of thanks would you like to share with the Class of 1963?
I am incredibly grateful to the Class of 1963 and their continued support of my education. With the help of the scholarship, I have fully taken advantage of Feinberg's offerings—academic, research, extracurricular activities, and a world-class teaching hospital. Every day I am one step closer to my dream of becoming a physician. I cannot thank you enough for these opportunities.
This story was published in the Fall 2019 edition of the Nathan Smith Davis Impact Stories, a publication that highlights leadership donors to various areas of Northwestern University Feinberg School of Medicine. Read the whole issue here.