The Department of Urology is at the forefront of research and medical advancements in prostate cancer. 
Patient Care
Our faculty provide clinical care through the Feinberg-affiliated hospitals and care sites of Northwestern Medicine. The Comprehensive Prostate Cancer Program offers multidisciplinary diagnostic, therapeutic and preventive services for prostate cancer, working with patients to provide individualized treatment tailored to their condition. 
Learn more about our state-of-the art Comprehensive Prostate Cancer Program at Northwestern Medicine. 
Selected Research Publications
Yamoah K, Johnson MH, Choeurng V, Faisal FA, Yousefi K, Haddad Z, Ross AE, Alshalafa M, Den R, Lal P, Feldman M, Dicker AP, Klein EA, Davicioni E, Rebbeck TR, Schaeffer EM. Novel biomarker signal that may predict aggressive disease in African American men with prostate cancer.  This paper provides evidence that the type of prostate cancer found in African American men may arise from molecular pathways unique to this population. 
Nyame YA, Murphy AB, Bowen DK, Jodan G, Batal K, Dixon M, Hollowell C, Kielb S, Meeks J, Gann P, Macias V, Kajdacsy-Balla A, Catalona W, Kittles R. Associations between vitamin D and adverse pathology in men undergoing radical prostatectomy. This study examines the relationship between adverse pathology at the time of radical prostatectomy and vitamin D levels. 
Borghesi B, Ahmed H, Nam R, Schaeffer E, Schiavina R, Taneja S, Weidner W, Loeb S. Complications after systematic, random, and image-guided prostate biopsy. Dr. Schaeffer and his multi-disciplinary team of investigators report the use of targeted biopsies in active surveillance patients.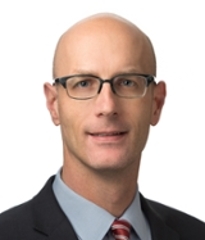 Faculty