Northwestern University is an educational and research institution. The faculty of Northwestern University Feinberg School of Medicine provide clinical patient care through affiliated hospitals and practice plans. Below are links to clinical resources related to genetic medicine.
Patient Care at Northwestern Medicine
Northwestern Medicine Clinical Network
Our members are affiliated with this integrated academic health system, dedicated to providing compassionate care and leading-edge treatments throughout the Chicago area.
SEE ALL NM HAS TO OFFER
Northwestern Medicine Geriatrics
Northwestern Medicine Geriatrics provides consultation and comprehensive services for the physical, emotional and social well-being of healthy and frail elderly patients.Explore the Geriatrics Program
Human Longevity Laboratory
The Potocsnak Longevity Institute plans to create the Human Longevity Laboratory, a preeminent clinical center for measuring biological age, velocity of aging and impact of interventions on biological age.
McGaw Medical Center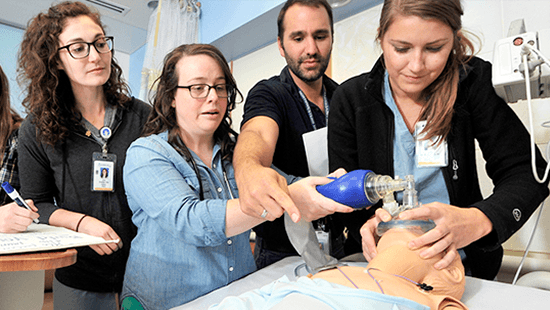 The
McGaw Medical Center of Northwestern University
is an association of affiliated urban, suburban, specialized and general hospitals and Northwestern University Feinberg School of Medicine. McGaw offers an unparalleled graduate medical education experience in more than 100 specialty and subspecialty training programs. Learn more about affiliated clinical institutions via
the McGaw website
.