Director's Message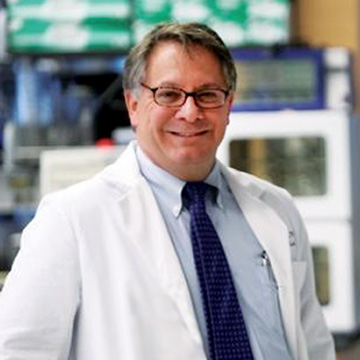 Welcome to the website for the Potocsnak Longevity Institute. Through our institute, we have the opportunity to make a transformative difference in the field of aging through innovative research, training programs and clinical care.
The Biology of Aging
Biological aging is associated with a reduction in the body's potential to repair tissues and organs. The process through which the old cells of the body lose regenerative capabilities is called senescence. Through decades of scientific discovery in the field of aging, we know that senescence is a biologic, rather than chronologic, process and affects nearly every organ system in a measurable way.
That said, some populations are less affected than others by these biological changes. In my research, I've seen firsthand that more things than the number of times you go around the sun determine your biological age. Through this institute, we look to study populations that seem resistant to age-related decline to better understand how aging works so that we may counter its negative effects though new diagnostics and treatments that can positively impact people's healthspans.  
With scientists across Northwestern dedicated to exciting work in the field of aging and access to a world-class healthcare network that can speed our discoveries to the bedside, I believe we can bend the curve of aging using the data and expertise at our disposal.
Contact Us
At Northwestern, we are ready to make a revolutionary mark on the way aging is studied and treated. We welcome your interest in our institute and invite you to learn more about our people and projects. If you see new opportunities to connect, please contact us.
Sincerely,
Douglas E. Vaughan, MD
Director and Irving S. Cutter Professor of Medicine
Chair of the Department of Medicine
Northwestern University Feinberg School of Medicine