Reshaping the future of healthcare.
There has never been a greater need for leadership in our healthcare system. Our graduate programs educate and develop leaders who have the substantive knowledge and skills necessary to lead these changes. Learn more about our executive-level training for working healthcare professionals.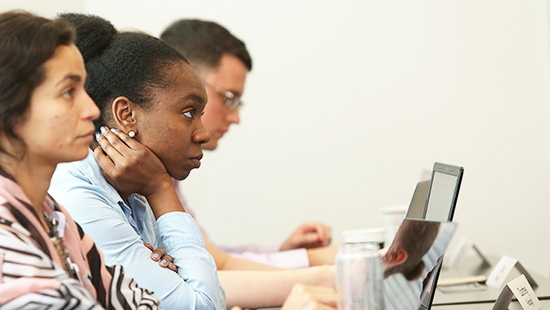 Our Programs
| Program | Format | Length | Profile |
| --- | --- | --- | --- |
| Master of Science | Part-time | Two years | Designed for clinical and non-clinical healthcare professionals who wish to partake in a mentored capstone practicum to design and implement a quality or safety intervention |
| Certificate Program | Part-time | 12 months | Designed for healthcare professionals who want to acquire an in-depth overview of the fields of healthcare quality and patient safety |
| Faculty Development Program | Part-time | 12 months | Designed for faculty who wish to develop the educational tools, methods and curricular approaches for integrating healthcare quality and patient safety into all levels of medical education and training |
| Healthcare Sciences Integrated PhD Program | Full-time | Four years | Designed to provide a strong academic foundation for doctoral students to excel in research that addresses processes and methodologies in clinical and population sciences |
Meet Our Alumni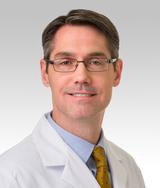 Kevin J. O'Leary, MD, MS
Read My story
Class of 2009
Chief, Division of Hospital Medicine
Professor of Medicine, Northwestern University Feinberg School of Medicine
"I remember the uneasy feeling I got from time to time during my internal medicine residency. Whether it related to a patient handoff (or pickup), diagnostic confusion, or an ominous feeling that something was about to fall through the cracks, things often just didn't feel right. The delivery of our care was full of redundancy and distractions as well. For a while, these concerns went away as I finished my residency and concentrated my clinical effort on primary care."
Mavis Prall, MSJ, MS
Read My story
Class of 2010
Program Director, Content Marketing
IBM Watson Health
"Years ago I earned a Master's in Journalism from Northwestern University, and I had been in healthcare communications for 11 years when I decided to expand and deepen my knowledge of quality and patient safety. I was worried that my non-clinical background would hinder me, but the instructors and my fellow classmates were extraordinarily supportive. I found the program to be stimulating, exciting and rewarding. The program immediately expanded my professional opportunities. My employers, clients and colleagues are extremely impressed with the knowledge I gained in the program. I have no doubt that the content of the program, and the contacts I made through the program, will continue to serve me personally and professionally for many years to come."