Navigating the Resources Directory
There are multiple ways you can search for materials in our resources directory.
Once you have chosen a resource to view, click on the purple box that says "VIEW THIS RESOURCE." You will then automatically download the resource pdf or be linked directly to the requested resource.
Even if you are an academic partner, you may find it helpful to look at resources for community partners and vice versa to find things that may be useful for your partner or to strengthen your partnership.
Resources may be listed in more than one category or audience section.
Search by Keyword
In the top middle of the screen, there is a white search box. You can type in any relevant word, such as MOU (abbreviation for Memorandum of Understanding).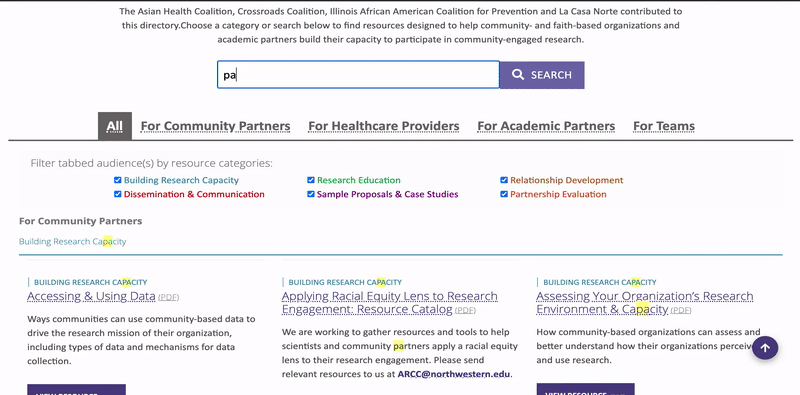 Search by Audience
Choose a tab to filter the resources by their intended audience.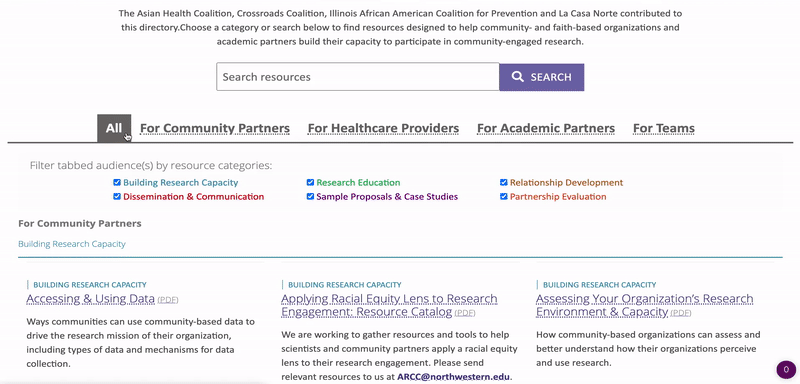 Search by Resource Category
From within these audience tabs, you can further filter resources by choosing any of six resource categories.