Stakeholder-Academic Resource Panels (ShARPs)
Stakeholder-Academic Resource Panels (ShARPs) are custom panels that bring together 8-10 community stakeholders with professional and/or personal expertise related to a research project. These community experts offer feedback on adaptations that can improve research relevance, feasibility, and/or dissemination opportunities. CCH provides food, parking vouchers and compensation to panelists. This is one of the many services that CCH offers to engage communities in research with the aim of expediting the translation of research findings into solutions that improve health throughout the Chicagoland area.
Please note: we currently require a minimum 8-week ShARP planning timeframe due to limited capacity.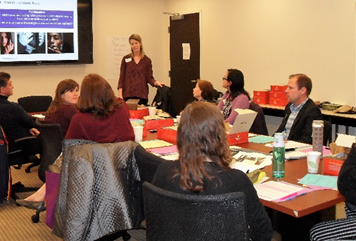 Smoking cessation intervention for people managing mental health issues
Academic Team: Dr. Brian Hitsman & Dr. Amanda Mathew
Department: Preventive Medicine
Outcome: Recruitment material revisions to improve study enrollment
Identification of potential community partners and recruitment sites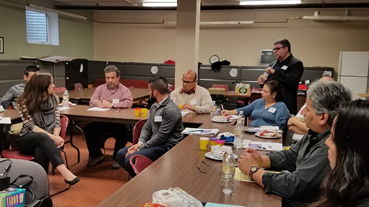 Stress management intervention for Latino men living with prostate cancer
Academic Team: Dr. Frank Penedo, Victoria Torchen, & Edgar Pizarro
Department: Medical Social Sciences
Outcome: Identification of community partners and intervention sites across the city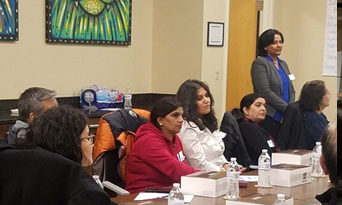 Academic Team: Dr. Namratha Kandula & Swapna Dave
Department: General Internal Medicine
Outcome: Recommendations informed research design (including use of app to track caloric intake) and implementation edits
Precision Medicine study called focused on heart health among African Americans
Academic Team: Dr. Minoli Perera & Dr. Doriane Miller, U of C, et al
Department: Pharmacology
Outcome: Feedback on pilot grant program, recommendations related to simplifying grant announcement language and outreach strategies
Get Involved
Our Team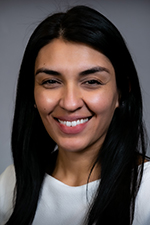 Josefina Serrato
Consultations Manager
312-503-3363