ARCC Dr. Virginia Bishop Community-Academic Research Partnership Award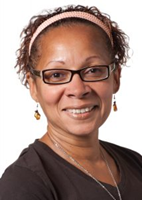 The Alliance for Research in Chicagoland Communities established the Community-Engaged Research Partnership Award to recognize to recognize exemplary partnerships that use a community-engaged research approach to impact the health of their community. In 2020, the award was renamed to honor the leadership and partnerships of the late Dr. Virginia Bishop. Dr. "Gini" Bishop, who passed away in February 2020, co-founded ARCC and served as ARCC's co-director from 2007 – 2010.


2022: Dr. Virginia Bishop's Partnerships with Partnership for a Better Roseland (led by Demoiselle 2 Femme and Building Bridges to Connect Faith to Community Health (led by Apostolic Faith Church). Click here to learn more about the partnerships and Dr. Bishop's legacy and leadership.


Past Winners