The Mechthild Esser Nemmers Prize in Medical Science is awarded to a physician-scientist whose body of research demonstrates works of lasting significance in the field of medical science. This biennial prize is one of the five Nemmers Prizes administered by Northwestern University. 
2016
Huda Zoghbi, MD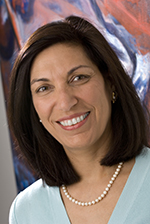 Huda Zoghbi, MD, is a Howard Hughes Medical Institute investigator and professor at Baylor College of Medicine known for her groundbreaking research on Rett syndrome and other neurological disorders.
Zoghbi earned her medical degree at Meharry Medical College in 1979. At Baylor, she completed a residency in pediatrics, fellowships in neurology and pediatric neurology and a postdoctoral fellowship, before joining the medical school's faculty in 1988. She also holds honorary doctorates from Middlebury College, Meharry Medical College and Yale University.
Now a professor of pediatrics, molecular and human genetics, and neurology and neuroscience at Baylor, Zoghbi has devoted her career to uncovering the genetic roots of rare neurodegenerative and neurodevelopmental diseases that affect her patients. In 1996, she became an investigator at the Howard Hughes Medical Institute. In 2010, she was named director of the Jan and Dan Duncan Neurological Research Institute at Texas Children's Hospital.
One of Zoghbi's earliest major discoveries, in collaboration with Harry Orr, PhD, was the first genetic mutation behind a spinocerebellar ataxia, a hereditary and often fatal brain disorder that impairs a patient's ability to control movement. In later work, she found that a gene called Math1 plays an important role in the formation of neurons in the brain's cerebellum and spinal cord involved in balance and proprioception (awareness of the position of one's body), inner ear hair cells critical for hearing, as well as brainstem neurons essential for breathing, balance and hearing. Her lab showed that uncontrolled growth of the cerebellar neurons contributes to brain tumors and that removing the gene stops tumors from developing.
She also identified MECP2 as the gene responsible for Rett syndrome, a neurological disorder that affects brain development, leading to severe problems with cognitive and motor functions. As the first to prove that the disease is genetic, her work opened up a new line of research on mutations that cause neuropsychiatric disorders such as autism.
Zoghbi's scientific findings, featured in more than 350 publications, have touched many areas of medicine and inspired myriad other investigators. Her many honors and awards include the March of Dimes Prize in Developmental Biology and the Gruber Foundation Neuroscience Prize. She is a member of the Institute of Medicine, the National Academy of Sciences and the American Association for the Advancement of Science.
2018
Stuart H. Orkin, MD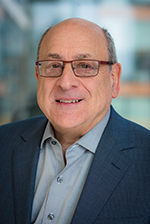 Stuart H. Orkin, MD, a Howard Hughes Medical Institute investigator at Boston Children's Hospital and professor at Harvard Medical School known for his landmark discoveries into blood cell development and the genetic basis of blood disorders, is the recipient of the 2018 Mechthild Esser Nemmers Prize in Medical Science at Northwestern University.
Orkin received his medical degree from Harvard Medical School in 1972, after earning a bachelor of science at Massachusetts Institute of Technology. He completed clinical training in pediatrics and hematology/oncology at Boston Children's Hospital and Dana-Farber Cancer Institute, as well as postdoctoral research at the National Institutes of Health.
Orkin's research has led to a number of breakthroughs that have significantly advanced the field of hematology. Early in his career, Orkin discovered the mutations responsible for beta-thalassemia, an inherited blood disorder that reduces the production of hemoglobin. The research, published in Nature, provided a foundation for better diagnosis and treatment of the disease. In addition, Orkin and his collaborators were the first to use positional cloning to identify a gene for a human disease, X-linked chronic granulomatous disease (X-CGD).
Orkin has also had a transformative impact on the understanding of hematopoiesis, or normal blood cell development. He identified the master transcriptional regulator of the process, called GATA-1, as well as many other transcription factors critical for blood cell development.
More recently, in research published in Science and Nature, Orkin's laboratory characterized the molecular switch from fetal to adult hemoglobin, solving a long-held problem in the field. The team identified the BCL11A gene as a major regulator of fetal hemoglobin levels, and demonstrated the potential of targeting the gene for the treatment for sickle cell anemia and beta-thalassemia.
In total, Orkin has authored more than 450 peer-reviewed publications spanning the fields of hematology, human genetics and stem cell biology.
Orkin is a member of the National Academy of Medicine (formerly the Institute of Medicine), the National Academy of Sciences (NAS), the American Academy of Arts & Sciences, and the American Philosophical Society, among numerous other professional organizations and committees. His many awards and honors include the Jessie Stevenson Kovalenko Medal from the NAS; the William Dameshek Prize from the American Society of Hematology; the Lifetime Impact Award from Boston Children's Hospital; the William Allan Award, the highest honor given by the American Society for Human Genetics; and the George M. Kober Medal of the Association of American Physicians.
2020
Prize not awarded