Grow Your Career
DGP and Northwestern University are committed to the continued success of our students, even after they've completed their program of study. Our program provides a variety of career development resources for students and alumni to learn about possible careers, develop skills needed for those careers, and secure job placements in their chosen fields.
Career Outcomes
Graduates of the DGP go on to successful careers in academia, the biotech and pharmaceutical industries, and other areas.  We keep in touch with our graduates, and we have data on 376 of the 434 graduates from the DGP.  The areas in which they are currently working are shown below.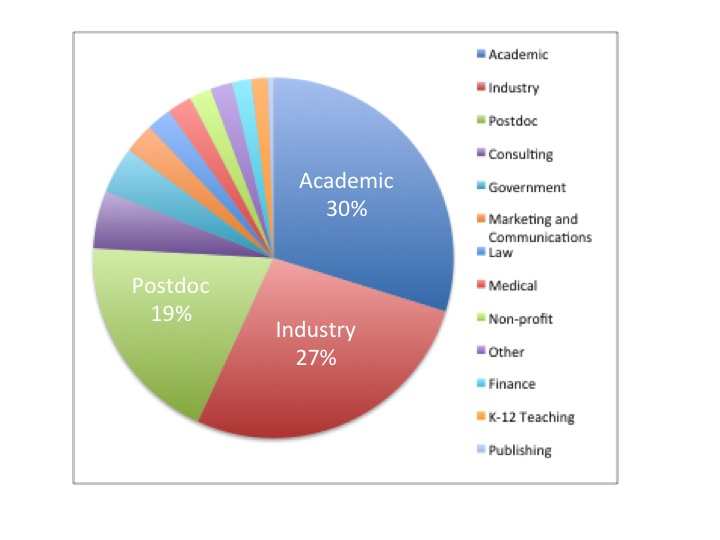 Some of the additional areas that students pursue include government (science policy or scientists at various government agencies), law (often patent law), medicine, marketing and communications, consulting, or finance in firms specializing in healthcare or biotechnology, and others.  The group currently pursuing postdoctoral fellowships are generally the most recent graduates, as about 60% of new graduates first job placements are postdoctoral position.
Looking more closely at those graduates that are in academics (excluding postdocs), we see that nearly 50% of those graduates are in tenured or tenure-track positions.  A significant number are in non-tenure track faculty positions, staff and/or administrative positions.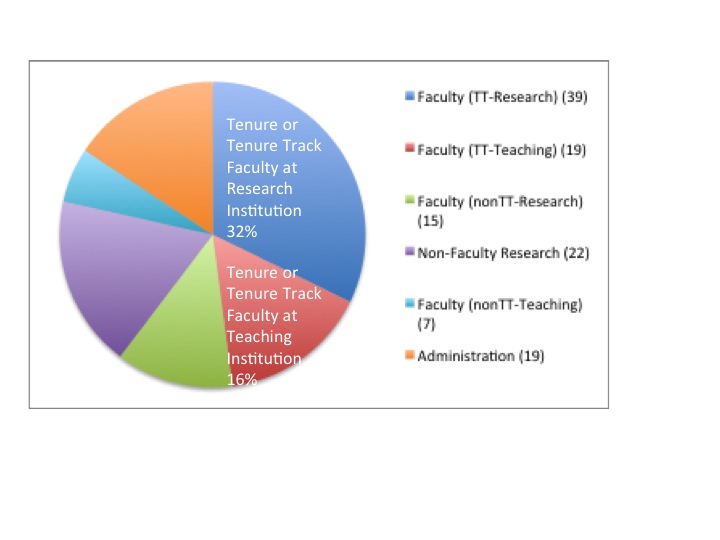 Within the biotech and pharmaceutical industry, the most common positions for our graduates are in research, but they have also spread into other areas, such as medical affairs, applications and product development, and even executive leadership.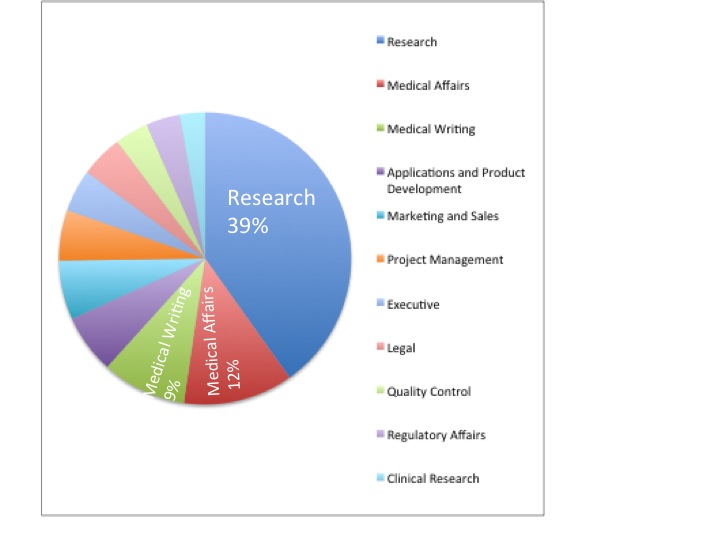 Reconnect with Us
Our Northwestern is the University's online community for all alumni. MD, PhD, and GME alumni are all welcome and encouraged to sign in. Join Our Northwestern to submit and see updates and photos from fellow alumni, update your own profile, let us know about your recent moves and career changes, and search for peers in our field. Joining is easy, free, and offers access to content and people that are uniquely Northwestern.
Contact Us
If you are an alumni and you are interested in connecting with current students, willing to give informational interviews, or willing to participate in career development programming, please contact DGP Assistant Director Pam Carpentier.