The future of healthcare education starts here.
The Master of Science in Health Professions Education (MS-HPE) is a two-year, part-time executive program through Northwestern University Feinberg School of Medicine. Our master's program is tailored for educators, clinicians and healthcare professionals who aspire to make a significant impact on the way healthcare is taught and practiced. The MS-HPE provides a challenging environment for training and discovery with an emphasis on diversity and inclusion and technology. The in-person residencies, which cover topics such as mastery learning and implementation science, offer students the opportunity to broaden their knowledge areas and develop new skills.
All students complete intensive formal training in curriculum development, assessment and diversity, equity and inclusivity. MS-HPE students will also complete a capstone project with mentoring by program faculty.
Karen Mangold, MD, MEd
Program Director, MS-HPE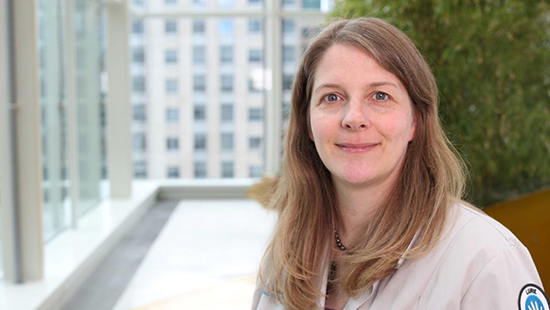 With successful completion of the Masters in Health Professions Education program, graduates should be able to:
Employ newly gained expertise in healthcare education and scholarship.
Enhance teaching practices using innovative technology.
Foster inclusive and culturally competent learning environments.
What is MS-HPE?
The program is offered in a hybrid format and is committed to flexibility in order to address the unique goals of our students. Eight core courses will be offered online to accommodate students from diverse geographies and those with clinical or other full-time obligations. 
Most course material is accessible remotely — all students in a cohort convene for in-person coursework four times during the program. During these on-campus periods, students spend four days participating in class sessions, engaging with instructors and classmates and developing their capstone project. 
Who is the program for?
We welcome students from a variety of clinical backgrounds, including physicians, nurses, physician assistants, physical therapists and prosthetic and orthotics clinicians. 
Explore the MS-HPE Program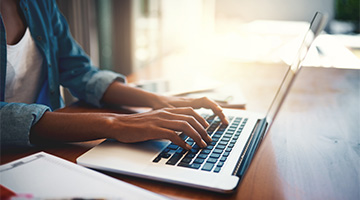 How to Apply
Apply now. See degree requirements and our upcoming applications deadlines.
Start Your Application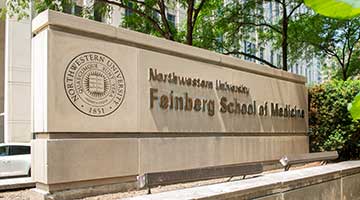 View the Course List
See a list of the program's eight required courses, offered in a hybrid format, with most course material remotely accessible.
Explore Our Curriculum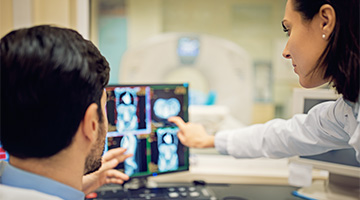 Meet Health Professions Education Faculty
Get to know our experts in health professions education. See a list of our faculty and browse their profiles to learn more about their work.
Connect With Program Faculty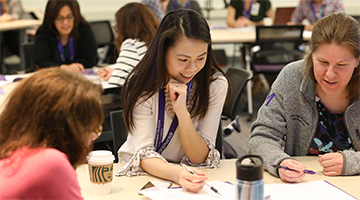 Student Resources
Bookmark our list of resources for both current and newly admitted students.Access Resources