Program Director's Message
We are delighted that you are interested in the Master's in Health Services & Outcomes Research (HSOR).
There is widespread evidence of deficiencies in the U.S. healthcare system. The U.S. spends considerably more per person on healthcare than other industrialized nations, yet our outcomes are poorer across a number of measures. The opportunity for improvement is vast, and high-quality HSOR can help. The main goals of health services research are to identify the most effective ways to organize, manage, finance and deliver high-quality care. 
The master's program will provide you with the training needed to conduct methodologically sound research to improve the United States healthcare system. In training here, you will be guided by an outstanding and enthusiastic group of PhD and MD faculty with successful, extramurally funded research portfolios. Our hybrid model is flexible, accommodating students with protected research time and those who have significant clinical obligations.
I invite you to discover more about what Northwestern University and the MS HSOR program has to offer. Please explore our website and feel free to contact us with questions. I look forward to hearing from you.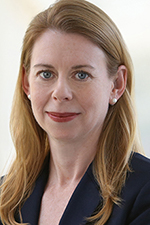 Megan Colleen McHugh, PhD
Director, HSOR
Associate Professor of Emergency Medicine