Mentorship is a core value of our educational mission.
Lewis Landsberg Research Day
Every year, Feinberg celebrates and promotes faculty and trainee development through the sharing of exciting research and conversation with colleagues. The day includes a recognition of the recipients of our medical teaching and mentorship awards.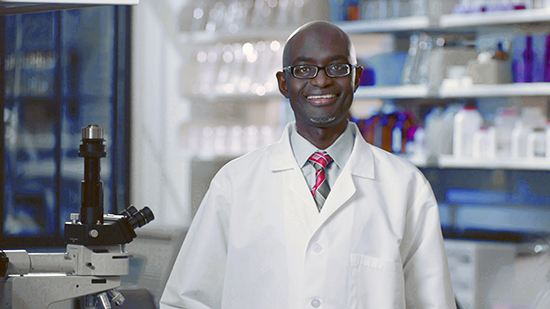 Tripartite Award
Each year, Feinberg presents an award to a faculty member who demonstrated excellence in research that emphasizes translational approaches, teaching and mentoring and leadership. The 2020 winner is Sarki Abdulkadir, MD, PhD.