About Foundation Relations at the Feinberg School of Medicine
Northwestern University Feinberg School of Medicine Office of Foundation Relations offers assistance to foundations and associations looking to engage Feinberg researchers. Please contact Michelle Melin-Rogovin to learn more about connecting with Feinberg.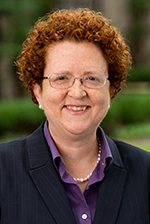 Michelle Melin-Rogovin
Michelle Melin-Rogovin
Senior Director, Foundation Relations
312-503-7072
LinkedIn
I am passionate about helping faculty do what they do best: conduct research, deliver patient care and teach the next generation. I identify foundation funding opportunities and disseminate them to faculty, as well as assisting with the application process and navigating university offices. I work with foundations to find potential university collaborations.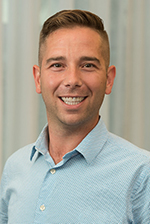 Eric S. Fragoules (he/him/his)
Eric S. Fragoules (he/him/his)
Associate Director, Foundation Relations
312-503-4565
LinkedIn
In my role, I support our faculty in their pursuit to conduct and accelerate research by providing them assistance in identifying and applying for foundation funding. Additionally, I develop, cultivate, and grow Feinberg's relationships with foundation organizations that offer grant funding for scientific advancement and research.