Giving to the Center for Diabetes and Metabolism
The Center for Diabetes and Metabolism is supported by funds from private philanthropy and government and institutional grants. Gifts from generous and committed individuals allow medical research to flourish and often lead to important discoveries. Giving to our center can lead to us pursuing our mission, establishing opportunities for faculty, developing educational activities in diabetes, obesity and metabolic syndrome research, and purchasing laboratory equipment and instrumentation. 
For your convenience, a number of giving options are available. These include outright gifts, appreciated assets such as securities, and pledges payable over a three- to five-year period.
Show Your Support
Contact Kathleen Praznowski for more information on supporting the Center for Diabetes and Metabolism.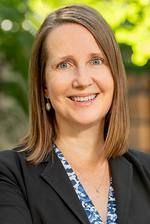 Northwestern University Feinberg School of Medicine
Development & Alumni Relations
420 East Superior Street
Arthur J. Rubloff Building, 9th Floor
Chicago, Illinois 60611
312-503-0762
When donating online, please indicate your support for the Center for Diabetes and Metabolism in the "My Designation" field located at the bottom of the page.