CSGID Community Collaborations
One of our top priorities is establishing collaborations with the scientific community. Clicks on the links below to see the work of our CSGID Community Collaborators.
Courtney Aldrich, University of Minnesota
Joshua Adkins, Pacific Northwest National Laboratory
Robert Bonomo, Case Western Reserve University
Susan Boyle-Vavra, University of Chicago
Eric Brown, McMaster University
Carmen Buchrieser, Institut Pasteur
Michael Caffrey, University of Chicago
Melissa Caimano, University of Connecticut
Andrew Camilli, Tufts University
Nicholas Cianciotto, Northwestern University
Patrice Courvalin, National Academy of Technologies of France
Gautam Dantas, Washington University in St. Louis
Tobias Doerr, Cornell University
Edward Dudley, Penn State University
Cristina Faralla, University of California, San Francisco
Stewart Fisher, Broad Institute
Caren Freel Meyers, Johns Hopkins University
Nancy Freitag, University of Illinois, Chicago Debora Garzetti, Ludwig-Maximilians Universitat Munchen
Scott Gray-Owen, University of Toronto
Radhey S. Gupta, McMaster University
Alan Hauser, Northwestern University
Greg Henkel, Arisan Therapeutics
Kirk E. Hevener, Idaho State University
James Hoch, Scripps Research Institute
Jason Huntley, University of Toledo
Hyun Lee, University of Illinois, Chicago
Ralph Isberg, Tufts University
Karl Klose, University of Texas, San Antonio
Konstantin Kuznedelov, Rutgers University
Arnon Lavie, University of Illinois, Chicago
Graciela Lorca, University of Florida Mark Mandel, Northwestern University
Barbara Mann, University of Virginia
Jason McDermott, Pacific Northwest National Laboratory
Grant McFadden, Arizona State University
Nathan Mih, University of California, San Diego
Donald Morrison, University of Illinois, Chicago
Rolf Muller, Helmholtz Centre for Infection Research
Michael Otto, NIH-NIAID
Bruce Palfey, University of Michigan
Catherine Paradis-Bleau, Universite de Montreal
Rembert Pieper, J. Craig Venter Institute
Heather Pinkett, Northwestern University
Dan Portnoy, University of California, Berkeley David Rasko, University of Maryland
Arne Rietsch, Case Western Reserve University
David Roos, University of Pennsylvania
Mikali Sarkar-Tyson, University of Western Australia
Tilman Schirmer, University of Basel
Eric Skaar, Vanderbilt University
Paul Sullam, University of California, San Francisco
Ed Topp, Agriculture and Agri-Food Canada
Amy Wernimont, University of Toronto
Alan Wolfe, Loyola University Chicago
Ronald Woodard, University of Michigan
Gerry Wright, McMaster University
Keith Wycoff, Planet Biotechology
Meera Unnikrishnan, University of Warwick
Alexander Yakunin, University of Toronto
Fitnat Yildiz, University of California, Santa Cruz
Hung-Yueh Yeh USDA Agricultural Research Service
National Microbial Pathogen Database Resource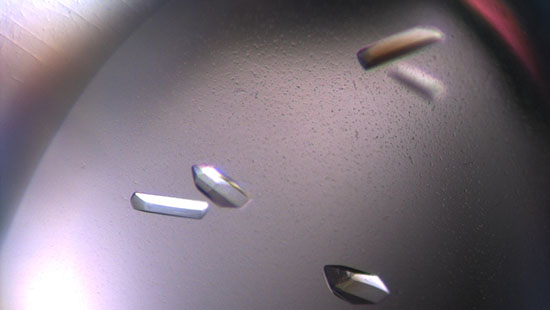 Publications
Browse the latest publications highlighting research associated with the CSGID.
Back to top