About Community Engagement
We support a campus culture that encourages meaningful partnerships with community residents and stakeholders to understand their needs and priorities, guide our research, foster inclusive education and advance equitable access to cutting-edge clinical care in ways that serve to maximize the health and well-being of all people of Chicago, the state of Illinois and beyond.
Community Engagement Coordination Council
Members of the council include:
Ronald T. Ackermann, MD, MPH; Senior Associate Dean for Public Health (Chair)
Lisa Azu-Popow; Program Manager at Northwestern Memorial Hospital
Posh M. Charles; Vice President of Community Affairs; Northwestern Medicine
Rich D'Aquila, MD; Senior Associate Dean for Clinical & Translational Research
Mary Kate Daly, MBA; Executive Director, Healthy Communities, Ann & Robert H. Lurie Children's Hospital of Chicago
Mita Goel, MD, MPH; Associate Professor of Medicine, Division of General Internal Medicine & Geriatrics
Marianne Green, MD, FACP; Vice Dean for Education
Ann Hall; Vice President Administration at Northwestern Medicine
Nicole Woitowich, MD; Executive Director for NUCATS
S. Darius Tandon, PhD; Director, Center for Community Health
Jennifer Kunde; Northwestern Government Relations
Donald Lloyd-Jones, MD, ScM; Chair, Department of Preventive Medicine
Cheryl N. Mensah; Feinberg Student Senate Community Engagement Chair
Adela Mizrachi; Director, Applied Practice and Community Engagement Program in Public Health
Nicole Mladic; Executive Director of Feinberg Communication
Mandee Polonski; Program Director, Community Affairs at Northwestern Medicine
Karen Sheehan, MD, MPH; Associate Chair for Advocacy, Department of Pediatrics
Melissa Simon, MD, MPH; Director, Center for Health Equity Transformation
Shehara Waas; Community Co-Director for Alliance for Research in Chicagoland Communities
Clyde W. Yancy, MD; Vice Dean for Diversity & Inclusion
Government Relations
The government relations teams of the University and Feinberg's clinical affiliates work closely with community leaders to advocate for legislation, funding, regulations and programs that put our patients' needs first.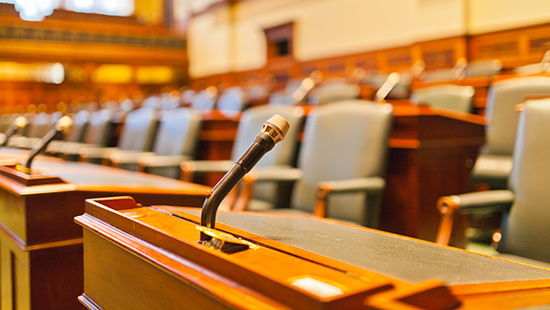 Beyond Feinberg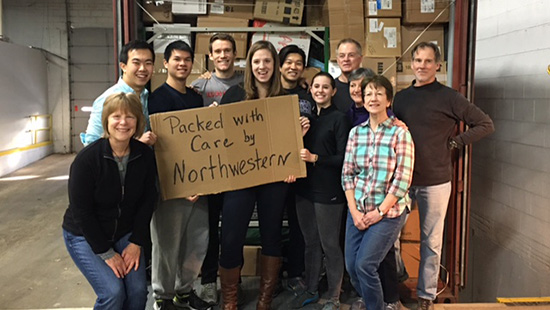 Find out more about the many ways Northwestern University is working to build stronger communities in both Evanston and Chicago through the university's Community Relations page.
We know that caring for our communities means not only thinking locally, but globally as well. Visit the university's Global and Civic Engagement page to find out more about our focus on international study and our many faculty collaborations around the world.