Our Training Programs
Predoctoral Fellowship
Aims to ensure that adequate numbers of highly trained individuals are available to carry out the nation's health services and outcomes research agenda in order to improve the quality and safety of healthcare, enhance access and healthcare equity and appraise the effectiveness of healthcare expenditures.
About the Predoctoral Fellowship
Postdoctoral Fellowship
Designed for professionals with an MD or PhD who wish to gain expertise in health services and outcomes research in order to pursue a career focused on research, dissemination and translation of research findings and scholarly educational activities.
About the Postdoctoral Fellowship
Disability & Employment Fellowship
Develops and trains a cadre of scientists capable of leading high-quality studies that will enhance employment opportunities for persons with disabilities.
About the D&E Fellowship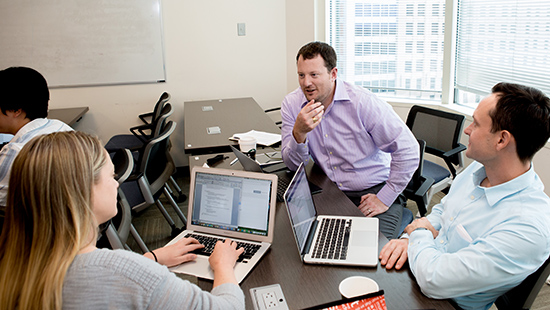 About UCANU
We partner with the University of Chicago for the Health Services Research Training Program (UCANU) to train scholars and scientists in health services and healthcare delivery. UCANU draws upon our complementary resources, faculty and expertise to create new mentoring and research opportunities for predoctoral trainees. Each month, two trainees present their research at a joint UCANU seminar. The seminar encourages collaboration, fosters a peer-review learning environment, provides opportunities to practice presentation skills and offers feedback to the presenters on their research and analyses.