The dedicated research team spends their days and nights screening for potential patients that may fit into current research studies taking place in the emergency department. Whether they are screening patient charts or speaking directly with attending physicians in the ED, the research team holds itself to the highest of standards when it comes to patient satisfaction and strong enrollment statistics.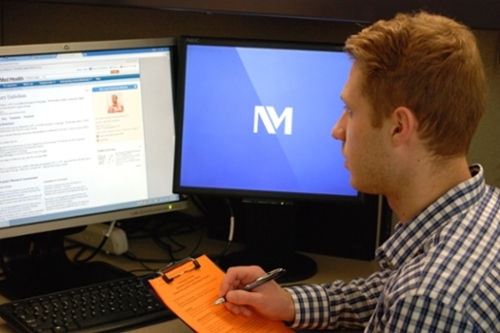 ---
Emergency Medicine Research Team
Megan Rowland, MPH

Megan holds a Master's Degree in Public Health from the University of Michigan with an emphasis on Health Behavior and Education. As the lead clinical research coordinator for Northwestern's Emergency Dept, she oversees and coordinates multiple projects. Megan has extensive experience in program management and health research, having previously worked as a Research Associate and Program Evaluation Specialist for the University of California, San Diego. ​

Neil Mohindra

Neil joins the research team as a Clinical Research Coordinator. He has previously worked as an Emergency Room Technician and Research Assistant in multiple research labs. Neil obtained his bachelor's degree in Biological sciences from University of Illinois at Chicago and  master's degree in Biotechnology from Rush University Medical Center. 
Christina Arroyo

Christina is currently completing her Bachelors Degree in Psychology from Northwestern University. She comes to our team as Research Project Coordinator with ample research experience having worked in multiple research labs at Northwestern University. Her expertise involves previously working as an MRI Technician, Phlebotomist and Study Coordinator in the Department of Physiology and Study Coordinator in the Department of Obstetrics/Gynecology.

Bryan Rosenberg

Bryan is an undergraduate student at Northwestern University.  He has been working as a student researcher under the direction of Dr. Mark Courtney since the spring of 2014.  At Northwestern, Bryan is on the pre-medical track and is majoring in Environmental Science.  His work in the ED focuses primarily on pulmonary embolism, as he has worked over the years to design, develop, maintain, and enroll for the Pulmonary Embolism Patient Centered Outcome Research Study (PEPCOR).