Entrepreneurs in Medicine Seminar Series
Series Speakers and Bios
This seminar series is established to help Feinberg faculty, post-docs, students and staff as they consider commercializing their technology. The series originally focused on Northwestern University Feinberg School of Medicine alumni with successful academic, clinical, and industry experience to share their paths from medicine to business and offer networking opportunities to the Feinberg community. In 2019, we partnered with the Chicago chapter of the Society of Physician Entrepreneurs (SoPE) to expand the range of talks from a broader audience of entrepreneurial physicians, in addition to provide an audience of entrepreneurs throughout the Chicagoland area for networking.
Speakers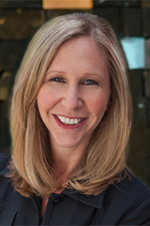 Melissa Lederer
Chief Experience Officer
mHub
Ms. Lederer is mHub's Chief Experience Officer and brings more than 20 years of leadership, marketing and communications experience to Chicago's entrepreneurial ecosystem. Previous successes include founding roles at 1871 and MATTER, Chicago's healthcare incubator and senior executive oversight of marketing, communications and creative functions at Q Interactive. She is a graduate of of the University of Wisconsin-Madison.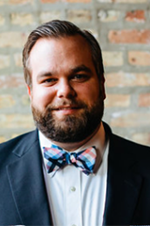 John Conrad
President and CEO
Illinois Biotechnology Innovation Organization (iBIO)
As President and CEO of iBIO, Mr. Conrad's mission is to promote, connect and engage the members of the Illinois Life Sciences community to drive discovery, transform lives through groundbreaking research and grow the Illinois economy. John has an MBA from Loyola University of Chicago, and an B.A. from Indiana University.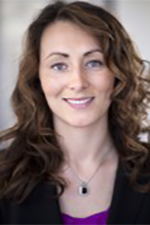 Kirsten L. Thomson
Partner, McDonnell Boehnen Hulbert & Berghoff LLP
Chair of the firm's Medical Device & Diagnostics Practice Group
Ms. Thomson is a partner with McDonnell Boehnen Hulbert & Berghoff LLP and serves as Chair of the firm's Medical Device & Diagnostics Practice Group. Ms. Thomson's practice focuses on patent and trademark prosecution and litigation. She specializes in the areas of patent prosecution and counseling regarding medical devices, equipment and methods of use including stents, stent deployment devices, occluders, wound drainage systems, drug delivery devices, drug infusion balloons, catheters, traction devices and breast pumps. She also works in the fields of mechanical, electrical, and telecommunications technology. Her patent litigation experience spans an array of technologies, including LED lighting, ceiling fans, electronic trading software, medical devices, lithium batteries, and telecommunications products.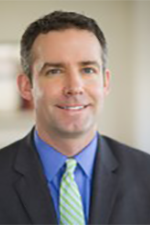 Marcus Thymian
Partner, McDonnell Boehnen Hulbert & Berghoff LLP
Chair of the firm's Electrical Practice Group
Mr. Thymian is a partner with McDonnell Boehnen Hulbert & Berghoff LLP and serves as Chair of the firm's Electrical Practice Group. Mr. Thymian helps clients obtain, enforce, and defend against patents involving primarily electrical, mechanical, and software technologies. His past work has spanned many technologies, including medical devices, semiconductors, electronic trading software, cellular communications, cables and connectors, and unmanned aerial vehicles, among others. His clients range from small start-ups to Fortune 100 multinational corporations. In addition to formulating patent portfolio strategies to protect companies' most valuable products, Mr. Thymian oversees the preparation and prosecution of patent applications composing patent portfolios.
Panelists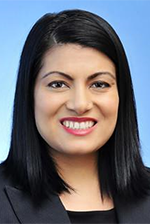 Reena Bajowala, Esq.
Partner at Ice Miller LLP law firm
Advisory Board member of Hub88
Ms. Bajowala is a partner at the law firm Ice Miller LLP.  Reena defends buyers and sellers of Information Technology solutions in disputes and advises clients on data privacy and security issues ranging from proactive compliance to managing data security incidents.  Reena also helps navigate clients through issues relating to emerging technologies, including blockchain, the Internet of Things and artificial intelligence.  Reena is a Certified Information Privacy Technologist (CIPT).  Ms. Bajowala serves on the Advisory Board of Hub88, a tech incubator in Chicagoland.
Prior to joining Ice Miller, Ms. Bajowala spent almost 13 years as an associate, and then a partner, at Jenner & Block.  Ms. Bajowala earned her Juris Doctor, cum laude, from the University of Michigan Law School.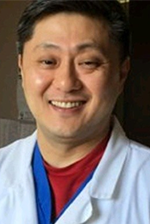 Steve Y. Chung, MD
Founder and CEO of Healthereum
Urologic Surgeon
Since 2005, Dr. Chung has been a co-owner of a urology practice, successfully navigating the company through constant changes in the healthcare industry. He is also the founder and CEO of Healthereum, designing blockchain applications to address medical industry challenges.
Dr. Chung earned his Materials Science Engineering Degree from Northwestern University. He was involved in obtaining two medical patents and had been involved as an investor and an owner in several start-up ventures, including companies in radiation oncology service corporation and mobile devices service.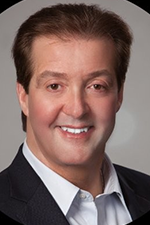 Christ Pavlatos, MD
Founder and CEO of Patient MD
Partner at Illinois Bone and Joint Institute
Dr. Pavlatos is an orthopedic surgeon and has been a partner at the Illinois Bone and Joint institute since 1998. He is also the Founder and CEO of Patient MD, aiming to use blockchain to put control of patient data in the hands of patients themselves.
Dr. Pavlatos earned his MBA from Northwestern University's Kellogg School of Management, with an emphasis on marketing and strategy.
He served for 11 years on the board of directors of the Independent Physicians Association of America.
Moderator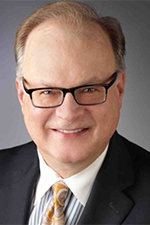 Brian Jenkins
Director of Communications at BusinessBlock
Former CNN correspondent and anchor
Brian is the Director of Communications at BusinessBlock. He brings more than four decades of business and communications experience to that advisory firm. Brian has led panels at 10 major blockchain and cryptocurrency conferences in Chicago. He distills complex concepts to illustrate the benefits of digital technology.
From 1982 to 1998, Brian was a correspondent and anchor for CNN, based in Los Angeles, then Tokyo and New York. He reported live on wars, terrorism, disasters, crime, politics, economics and technological developments around the world. He then ran his own video production company for 12 years before becoming a licensed financial advisor and an investment banking associate.
Speaker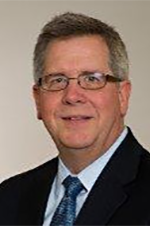 Chet Robson, DO, MHCDS, FAAFP
Chief Medical Officer, Walgreens and
Walgreens Healthcare Clinics
Dr. Robson manages groups providing evidence-based leadership for pharmacy, specialty pharmacy, healthcare services, digital innovation and retail merchandising.  He is leading the development of a healthcare destination that integrates primary care, pharmacy and ancillary services, such as labs, into a patient's neighborhood and into the flow of their life.  By utilizing innovative technology, patient-engaging care delivery models and evidence-based medicine, Dr. Robson clinically advances the Walgreens purpose to champion the health and well-being of every community in America. 
Speaker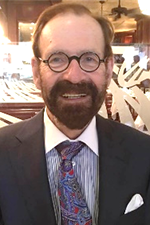 Kenneth Wolski, '68 MD

Dr. Wolski has over 33 years of experience as Division Officer and senior level executive for various corporations including four Fortune 100 pharmaceutical companies. Driving off of his strong background in rheumatology and immunology, Dr. Wolski successfully bridged scientific-regulatory requirements with the commercial needs of a corporation, demonstrated by the successful approval and marketing of Humira (Knoll/ Abbott) and Actemra (Roche) under his leadership.   
A direct, open, honest, flexible and compassionate leader, Dr. Wolski was Vice President of Strategy and Policy for Merck, and oversaw the company's $1.1 billion research budget. He was also VP of Clinical Operations Worldwide at SmithKline Beckman, with 250 employees globally under his management. A proven cross cultural leader, Dr. Wolski's career has taken him around the world.  He lived in Japan while serving as Executive VP of Research and Development at Pfizer, managing 300 people along with a $70 million budget.  He also lived in Switzerland while working as Clinical Research Liaison for Roche.
Dr. Wolski received his medical degree from Northwestern University Medical School, and completed his internal medicine and rheumatology fellowship at Northwestern University Hospital.  
Speaker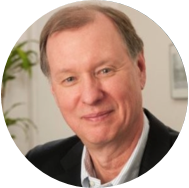 Steven Kuemmerle, PhD, '87 FSM
Former Head of Abbott Biotech Ventures
Special Adviser, Innovation and Industry Partnerships,  Rosalind Franklin University of Medicine and Science
Mr. Kuemmerle began his career as a manager of diagnostics R&D at Abbott, moved to the Pharmaceutical Division and went on to become the Head of Venture Investments for Abbott Biotech Ventures, Inc. After leaving Abbott, Steve joined the University of Chicago's Polsky Center for Entrepreneurship and Innovation as the Senior Director of Industry Relations, responsible for managing the licensing and commercialization of novel technologies. Steve received his Ph.D. in Biochemistry from Northwestern University and serves as an advisor on various professional boards, including as a Past-Chair of the Life Sciences Executive Committee for the Licensing Executive Society. Steve is a licensed airplane pilot, and enjoys hiking and sailing in his spare time.
Speaker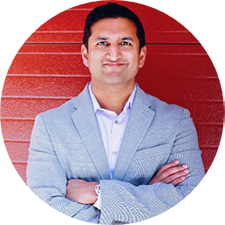 Navin Goyal, MD
Co-Founder, LOUD Capital
Co-Founder, SmileMD
Dr. Navin is an anesthesiologist who has been practicing for over 12 years in a large hospital and ambulatory-based practice. He is a co-founder of SmileMD, a mobile anesthesia company that is providing more access to care to many kids and adults. Navin is also the co-founder of LOUD Capital. LOUD Capital is an early stage venture and private economic development firm that invests and help grows impactful businesses. They are under 4 years old and now have offices in Chicago, Atlanta, NYC, and Beijing.  They have invested in over 30 companies in multiple industries and spend a lot of time educating people on venture capital and entrepreneurship. He brings his leadership abilities with optimism, passion, and is always seeking opportunities with win-win scenarios. His family, his yoga, and his outlook on life is what amplifies him.
Speaker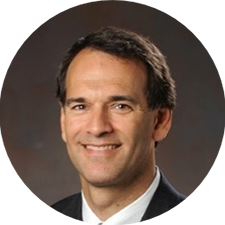 Jeff Schwartz, MD
Chief Clinical Officer and Executive Vice President of Clinical Operations, Concord Medical Group
President, Health Navigator
Jeff Schwartz, MD is a physician executive, responsible for managing physician and business relationships, both within hospitals and in healthcare related ventures. Currently, he serves as Chief Clinical Officer and Executive Vice President of Clinical Operations at Concord Medical Group. He is also President of Health Navigator, a comprehensive clinical vocabulary and decision-support system designed to support eHealth and telemedicine encounters from the presenting chief complaint to the final diagnosis. Prior to his current roles, Dr. Schwartz was Chief Medical Officer of ECI Healthcare for 8 years and later at Schumacher Clinical Partners.
Dr Schwartz has a track record for successfully starting new business opportunities within the healthcare contract management space. He has a reputation for understanding the use of cutting edge technology and successfully incorporating it into practice. Dr. Schwartz is a dynamic speaker and communicator, able to focus on key issues and bring them to resolution. He provides strategic input and direction for the following areas: business development, operations, customer service, revenue cycle management, performance improvement/ best practices, technology, sales and marketing.
Speaker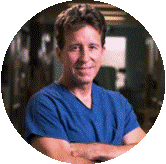 Peter Nichol, MD
Chief Medical Officer, MedAware Systems Inc.
Dr. Nichol is a full time pediatric surgeon who occupies several leadership roles at the University of Wisconsin including Surgical Director of OR services for the American Family Children's Hospital and surgical lead for their system wide UW Health Surgical Operations Council.  He is an innovator, entrepreneur and practitioner of adjacency which has led him to opportunities both inside and outside the University of Wisconsin in medical device development, data/informatics/analytics, redesigning the process of surgical instrument cleaning and sterilization, and philanthropy.  Each of these opportunities was hidden in plain sight and evolved in a non-linear fashion.
Speaker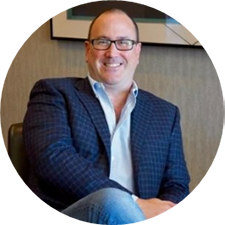 Steven Deitcher, '86 MD, '88 FSM
Co-Founder, Medeor Therapeutics
Dr. Deitcher is a dynamic and results-driven thinker and business leader who has more than 30 years of life science product discovery and development. He was most recently co-founder, president, and CEO for Medeor Therapeutics, where he advanced the first cellular therapy to induce immune tolerance in solid organ recipients into Phase 3 development. Prior to building Medeor, he was president and CEO of Talon Therapeutics, where he took the anti-leukemia drug Marqibo® from IND to accelerated approval in under six years.
Dr. Deitcher was formerly the Head of the Section of Hematology and Coagulation Medicine and Director of Thrombosis and Vascular Medicine Research at The Cleveland Clinic Foundation. Prior to that, he was at The University of Tennessee Health Science Center and St. Jude Children's Research Hospital in positions including Associate Chairman of the Department of Medicine, Director of the Combined Pediatric and Adult Thrombosis Clinic, and Director of the Special and Molecular Coagulation Laboratory.
Speaker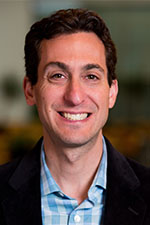 Jordan Dubow '03 MD
Dr. Dubow attended medical school and completed training in Neurology at the Northwestern University Feinberg School of Medicine in Chicago. He then completed fellowship training in movement disorders and vascular neurology at Evanston Northwestern Healthcare in Chicago and Weil Cornell Medical College/New York Presbyterian Hospital in New York. He has more than ten years of clinical trial experience as an Investigator and in the pharmaceutical industry. His clinical research interests include Parkinson's disease, dystonia, Alzheimer's disease, multiple sclerosis, Duchenne muscular dystrophy, stroke, spinal cord injury and idiopathic inflammatory myopathies. He has served as the chief medical officer and a member of the executive management committee at Marathon Pharmaceutical, and as Vice President of medical affairs at Cynapsus Therapeutics. Prior to these executive roles, Dr. Dubow was the clinical development lead for Duopa®/Duodopa at Abbvie and supported its approval in the United States. He has extensive experience in clinical development, medical affairs, business development and regulatory affairs
Speakers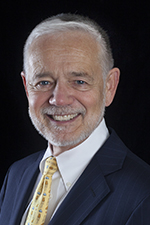 Eugene A. Bauer, '67 MD
Founder, Chief Medical Officer, and Board of Directors Member
Dermira, Inc.
Talk Title: Thinking About Industry? Some Experienced-based Observations… and Yes, I Would Do It Again!
Dr. Bauer is founder, chief medical officer, and a member of the board of directors of Dermira, Inc. (Nasdaq: DERM). Dermira has three products in development: a TNF-alpha antagonist (Cimzia) for psoriasis; a novel topical sebum inhibitor in phase 3 trials for acne; novel topical anti-cholinergic product that has completed phase 3 trials for hyperhidrosis. Dr. Bauer is immediate-past president and chief medical officer of Peplin, Inc., a position he held from 2008 to December 2009, when Peplin was acquired by LEO Pharma. Peplin's clinical development focused on an innovative product (Picato) that was approved by the Food and Drug Administration (FDA) for use in the treatment of actinic keratosis. Prior to Peplin, Dr. Bauer was founding chief executive officer of Neosil, Inc., another development-stage dermatology biopharmaceutical company that was acquired by Peplin in 2008.  In addition Dr. Bauer is professor emeritus in the School of Medicine at Stanford University, and served as the Department Chair of Dermatology from 1988-1996, and Dean of the Medical school from 1995-2001.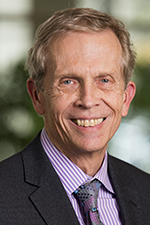 Bruce F. Scharschmidt '68, '70 MD/HPME
Talk Title: Wolves, Horses & Bulls: Ten Things I Wish Someone Had Told Me

Dr. Scharschmidt is currently an independent director, co-founder, and consultant toprivate and public biotechnology companies. He was most recently senior vice president/chief medical and development officer at Hyperion Therapeutics, where he was responsible for the development of glycerol phenylbutyrate (GPB, RAVICTI®, approved for treatment of urea cycle disorders in the United States (2013, and later in Europe and Canada, as well as the successful phase 2 trial of glycerol phenylbutyrate for hepatic encephalopathy. He was inventor/co-inventor on Hyperion IP, a member of Hyperion's road show team leading to its 2012 IPO, 2013 secondary offering, and May 2015 sale to Horizon Pharma. Dr. Scharschmidt previously held senior positions at Novartis and Chiron, where he was involved in the development of multiple vaccines and therapeutics now approved in the US and/or Europe. Prior to entering industry, he was at NIH and a founding member of the NIH Liver Studies Section, and subsequently, professor of medicine at the University of California, San Francisco (UCSF), where was chief of the Gastroenterology Division, an NIH-funded investigator for two decades, editor of Sleisenger and Fordtran's Gastrointestinal and Liver Disease and helped launch the UCSF liver transplant program.