Contact Us
We welcome your questions and comments. Please contact our leadership and staff via the information below.
Northwestern Simulation
Northwestern University Feinberg School of Medicine
McGaw Pavilion 240 E. Huron St.
Chicago, IL 60611
312-503-4034
simulation@northwestern.edu
Connect with us via Twitter and LinkedIn.
Contact Form
To connect with our staff about specific services or facilities, please complete our inquiry form and we will follow up with you.
Chair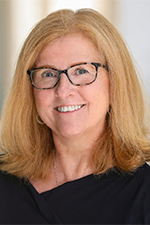 Marianne M Green, MD
m-green( at )northwestern.edu
View Profile
NU Scholars profile

Vice Dean for Education; Chair, Department of Medical Education; Raymond H. Curry, MD, Professor of Medical Education; Professor of Medicine (General Internal Medicine and Geriatrics) and Medical Education
Leadership