Becker and Scott Receive Award for Best Research-focused Symposium from Society for Implementation Research Collaboration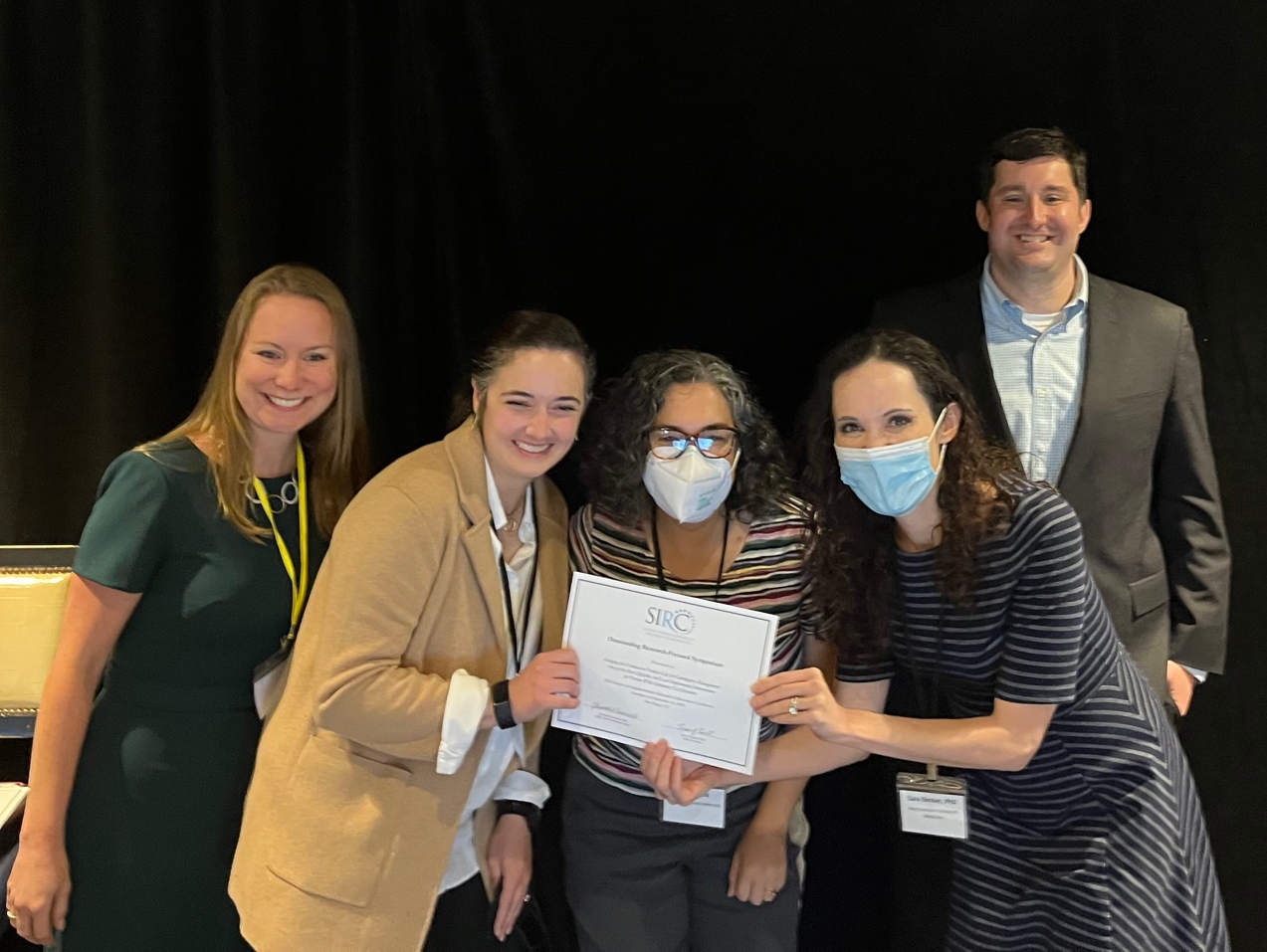 IPHAM is thrilled to congratulate Sara Becker, PhD, director of IPHAM's new Center for Dissemination and Implementation Science (CDIS), and Kelli Scott, PhD, a member of CDIS, on winning the Society for Implementation Research Collaboration (SIRC) Award for Best Research-focused Symposium. The awards ceremony was held on Saturday, September 10th in San Diego, the final day of SIRC 2022 conference. Becker and Scott's symposium was titled, "Bridging the Evidence-to-Practice Gap for Contingency Management: One of the Most Effective, but Least Implemented Interventions for Persons with Substance Use Disorders."
The symposium represented a collaboration between the CDIS team (Becker and Scott) and colleagues Katherine Hirchak, PhD, Michael McDonell, PhD, and Sara Parent, ND from the PRISM Collaborative, part of the Washington State University Elson S. Floyd College of Medicine. 

Two of the published papers that the team presented on were:
"Project MIMIC (Maximizing Implementation of Motivational Incentives in Clinics): A cluster-randomized type 3 hybrid effectiveness-implementation trial."
Becker SJ, Murphy CM, Hartzler B, Rash CJ, Janssen T, Roosa M, Madden LM, Garner BR. Addict Sci Clin Pract. 2021 Oct 12;16(1):61. doi: 10.1186/s13722-021-00268-0. PMID: 34635178; PMCID: PMC8505014.
"Implementation support for contingency management: preferences of opioid treatment program leaders and staff." 
Scott, K., Jarman, S., Moul, S. Murphy CM, Yap K, Garner BR, Becker SJ. Implement Sci Commun 2, 47 (2021). https://doi.org/10.1186/s43058-021-00149-2.
 (published September 13, 2022)