Osher Center brings integrative health to the Institute for Public Health and Medicine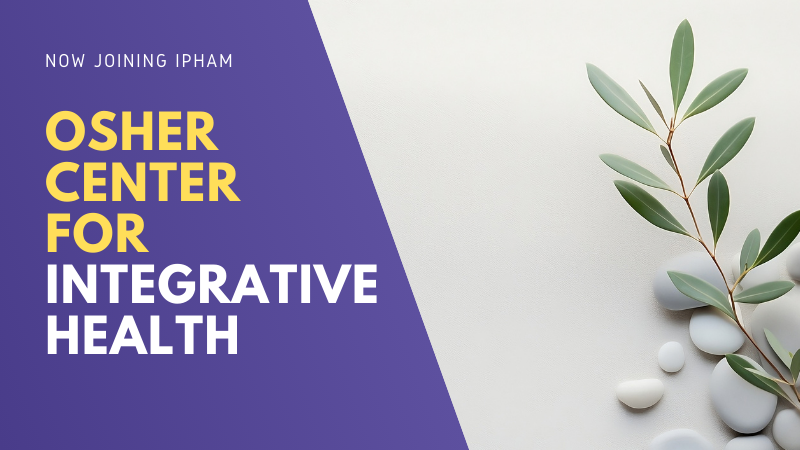 An internationally recognized authority on integrative clinical care, research, and education, the Osher Center provides an essential, holistic perspective in the pursuit of transforming public health for all.
Sept 5, 2023
Northwestern University's Institute of Public Health and Medicine (IPHAM) officially welcomes the Osher Center for Integrative Health as its newest member, celebrating the next phase in their long-standing, collaborative partnership.
The Osher Center is led by Director Melinda R Ring, MD, FACP, ABOIM, who is the Drs. Pat and Carl Greer Distinguished Physician in Integrative Medicine and a clinical associate professor of medicine. The center provides leadership in integrative medicine that fosters whole-person healthcare through innovative and impactful education, research, and advocacy.
"Joining IPHAM represents a significant milestone for the Osher Center," said Ring. "This collaboration not only aligns with our core values but also amplifies our ability to innovate, educate, and make a lasting impact on the health and well-being of our community. Together, we are poised to bridge the gap between conventional biomedicine and holistic approaches, paving the way for a healthier future."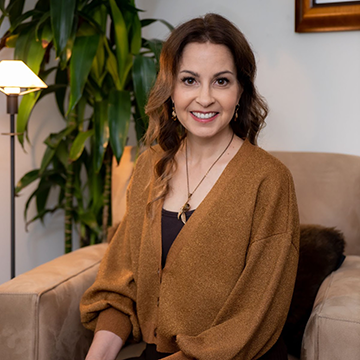 Ring explained that the Osher Center will gain vital resources through the new arrangement, including access to cutting-edge research facilities, collaborative opportunities with leading experts, and educational platforms that will expand the center's reach and impact.
"Research on integrative health services is of critical importance to the advancement of a learning health system that achieves whole-person health, particularly for those with chronic conditions," said Ronald Ackermann, MD, MPH, director of IPHAM, senior associate dean for Public Health, and professor of medicine. "Welcoming Osher Center into IPHAM is an opportunity to strengthen both our organizations and bolster medical training and research for the betterment of all."
Northwestern has supported integrative medical care since 1998 when it established the Center for Integrative Medicine as Northwestern Memorial Hospital's official integrative medicine program.
In 2014, the program was named the Osher Center for Integrative Medicine in recognition of a generous gift from Bernard Osher. With it, the center joined a family of integrative medicine centers affiliated with esteemed teaching hospitals and universities known as the Osher Collaborative for Integrative Medicine.
Since then, the center's clinical program has grown to see thousands of patients every month. Its research team investigates the benefits and mechanisms of integrative medicine, and it has become a trusted go‐to resource on integrative medicine for the Feinberg School of Medicine, Northwestern Medicine, and the Chicago‐area community.
The Osher Center engages in a broad spectrum of research activities, ranging from violence prevention to nutrition. Some of their cornerstone programs include:
CALM (Contemplative Awareness in Life and Medicine) research, which seeks to better understand the health impact of contemplative awareness practices, such as mindfulness meditation and yoga, and, more broadly, the links between emotions, emotion regulation and health.
INFINITE (Investigating Nutraceuticals and Functional Integrative Nutrition to Invigorate, Transform and Empower), which looks to explore the impact nutrition, supplements and herbal medicine as components of disease treatment, as well as maintaining health.
STABLE (Studying Traditions of Acupuncture, Bodywork and Life-force Energy) research, which seeks to develop evidence for practices like acupuncture, massage, Tai Chi and Qi-Gong in maintaining health, as well as in integrative treatments for chronic conditions.
FOREST (Fostering Optimal Regulation of Emotion to prevent Secondary Trauma) program, which works with READI Chicago to reduce gun violence and enhance resilience, prevent burnout, reduce turnover, and increase emotional well-being among front-line providers.
 Beyond research, the Osher Center furthers the field of integrative healthcare by educating health professionals and trainees, offering opportunities for undergraduates, medical students, residents, fellows, practicing physicians and allied health professionals.
Looking to the future, Ackermann spoke about the Institute's role and the shared goal of both groups.
"This new partnership builds upon years of collaboration between our two organizations which are both, at their core, striving to improve the quality of health and quality of life for people, on a grand scale," Ackermann said. "The Institute for Public Health and Medicine welcomes its newest partner in continuing to pursue that vision together."