Northwestern University launches new one-year Master's in Epidemiology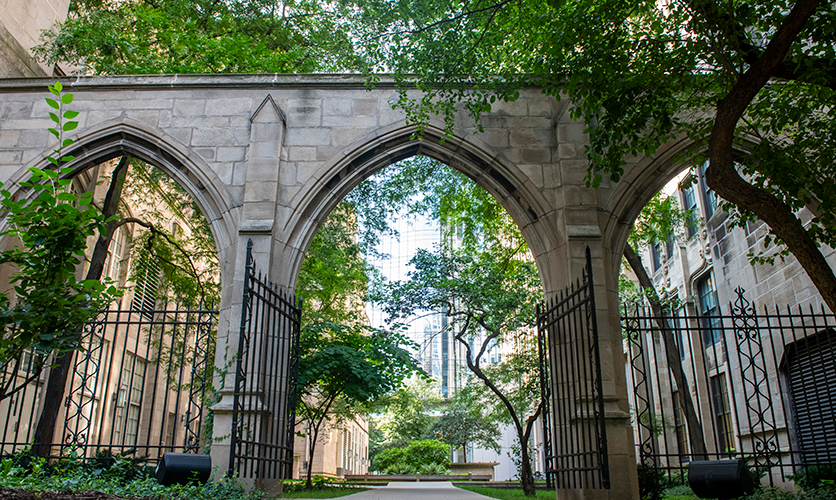 The new degree offers students an accelerated, practice-based education, forming a vital bridge for those eager to join the next generation of health leaders.
Nov 6, 2023
The Northwestern University Feinberg School of Medicine has officially opened applications for its newest degree, the Master of Science in Epidemiology. The first cohort will start classes in the Summer of 2024.
The new degree will provide rigorous, fast-paced training and prepare students for careers in public health and clinical epidemiological research.
"Epidemiology is a foundational discipline in drafting evidence-based policy—our work is critical to supporting healthy, thriving populations," said Elizabeth A Hibler, PhD, MPH, director of the Master of Science in Epidemiology, assistant professor of Preventive Medicine (Epidemiology). "This degree trains professionals to move directly into the field, equipping them with a skill set that's in high demand across industry and academic research."
More than ever, epidemiology and data science are playing a critical role in public health, as evidenced by the CDC's Ten Essential Public Health Services. New investment in disease prevention and community health is driving the need for a new generation of leaders well-versed in epidemiological methods.
Northwestern's new program is designed to meet that need. Overseen by some of the nation's leading experts, the MS in Epi will prepare students for a career working at the forefront of public health.
The one-year program offers:
15 units of practical and lecture-based coursework
A close mentoring relationship with NU physician-scientists and epidemiologists
Robust financial aid options
A thesis project centered in active, real-life epidemiological research
For those pursuing medical school, Northwestern's Program in Public Health, which manages the MS Epi, has been classified as an "academic record-enhancer" by the Association of American Medical Colleges, making the MS Epi ideal for those students looking to bolster their future medical school portfolio. 
"It is no exaggeration to say that having an MS in Epidemiology transformed my career as a scientist," said Donald M Lloyd-Jones, MD, ScM, chair, Department of Preventive Medicine, Eileen M. Foell Professor of Preventive Medicine (Epidemiology), Medicine (Cardiology) and Pediatrics. "As a clinician-scientist who wanted to have a deeper understanding of quantitative methodologies and even perform some of my own statistical analyses, it was invaluable. Many of my papers early in my career were accomplished only because I did the analyses myself, which gave me a much richer understanding of the dataset and the results."
In addition to physicians looking to expand their opportunities, the MS Epi opens career options for those pursuing roles in other settings, including academic medical centers, pharmaceutical and health industries, and government agencies at the local, state, and federal levels. The U.S. Bureau of Labor Statistics reports that the job outlook for epidemiologists in the next 10 years is expected to grow by 27% — much faster than the average growth rate of all other jobs (3%).
"Epidemiology has long been a fundamental element in the design and conduct of public health research," said Ronald T Ackermann, MD, MPH, senior associate dean for Public Health, Director, Institute for Public Health and Medicine (IPHAM), and James Roscoe Miller Professor of Medicine. "The education that students will receive at Northwestern will enable them to play pivotal future roles in population health research and practice, across the nation and beyond." 
Applications for the MS Epi, as well as all of Northwestern's other public health degrees, including its Master of Science in Biostatistics and Master of Public Health, can be found on SOPHAS. Information on the application process, requirements, and timeline can be found on the MS Epi website.