Kwang-Youn Kim named new director of Master of Science in Biostatistics program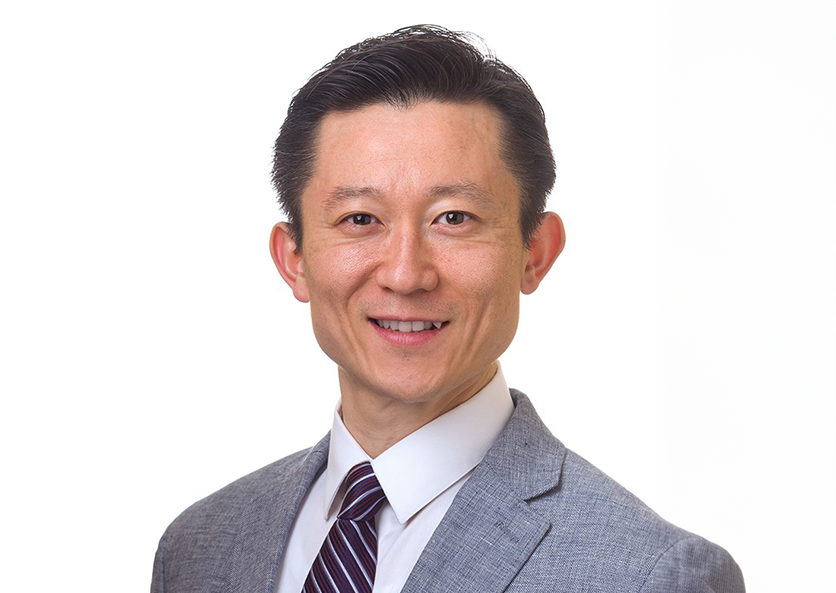 A veteran educator and distinguished biostatistician, Kwang-Youn Kim brings his deep expertise in genomics research and fifteen years of pedagogical design to lead the Master's program into its next stage of evolution.
Sept 12, 2023
Kwang-Youn A Kim, PhD, associate professor of preventive medicine in biostatistics, has been named the new director of Northwestern University's Master of Science in Biostatistics (MSB) program. He assumes the role previously held by Jody D. Ciolino, PhD, effective September 1, 2023.
"As faculty in higher education, we have a duty to provide the best education for Northwestern students," Kim said. "Throughout my fifteen years with this program, I've worked to ensure that quality is maintained by developing new courses and helping steer numerous committees. I am extremely thrilled to have the opportunity to direct the MSB program and continue to make a positive impact."
A prolific biostatistician, Kim's research touches on a broad spectrum of critical areas, including pediatric disorders, cancer, neurology, geriatrics, and mental health among young adults. Much of his work centers on addressing statistical problems in genomics research, with a particular interest in developing methods to identify genes involved in Mendelian and complex disorders. He is currently engaged in a collaborative effort to identify the pathogenesis of Kawasaki Disease, the leading cause of acquired heart disease in children in developed nations.
As an educator, Kim has created numerous courses within the MSB, co-directed the curriculum committee, and has served as the concentration director for the statistical bioinformatics track. He currently is the Council of Chapters Representative for the Chicago chapter of the American Statistical Association.
"Kwang-Youn's broad experience as a researcher, course developer, and leader within Northwestern's biostatistics enterprise will be a significant asset to our MSB program," said Neil Jordan, PhD, professor of Psychiatry and Behavioral Sciences and Preventive Medicine and director of the Institute for Public Health and Medicine's Center for Education in Health Sciences.
The Master of Science in Biostatistics strives to promote a healthier community by training the next generation of thinkers and strategists who can leverage cutting-edge data analytical tools. The program is offered through Northwestern's Program in Public Health, which is anchored within the Center for Education in Health Sciences and the Institute for Public Health and Medicine (IPHAM).
As director, Kim will establish the MSB program's strategic direction, drive innovation, and foster engagement between faculty, students, and the broader Northwestern community.  Kim spoke about the program's potential for growth and how he hopes to leverage its deep ties with Northwestern clinical operation and broader research infrastructure to facilitate effective training.
Kim said that growing the program is necessary because of the sheer amount of data being generated. As an example, Kim cited genomics research where gene expression is now measured at the cellular level. Such granularity, when wielded properly, has allowed researchers to accelerate discovery at an unprecedented rate.
"We are entering a world where data sets are no longer sitting isolated on a computer but are instead making an active, felt impact in clinical research," said Kim. "We are living in an era where biostatistics is playing a bigger role than ever."
Kim also spoke about his desire to bolster the program's support structures by strengthening mentoring opportunities for students and growing equity, diversity, and inclusion initiatives.   
"The impact of biostatistics is evident across all of clinical and population health research and has been instrumental in furthering our understanding of causes, consequences, and treatments for countless conditions," said Ronald Ackermann, MD, MPH, director of the Institute for Public Health and Medicine, senior associate dean for Public Health, and professor of medicine. "Kwang-Youn's leadership as director of the Master of Biostatistics program will ensure that Northwestern students continue to receive rigorous training in foundational and cutting-edge biostatistical methods that prepare them for impactful careers spanning numerous sectors and domains."