MPH/PhD Dual Degree Program Details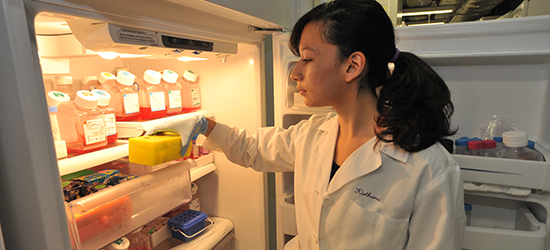 The DGP will be accepting applications for the PhD-MPH dual degree program for Fall 2019.  Applicants should choose L21-PH as the program in the CollegeNet application site.  Please also indicate PHD-MPH in the "Specialization" question on the application.

The Walter S. and Lucienne Driskill Graduate Training Program in Life Sciences (DGP) and the Program in Public Health offer a unique program leading to both the PhD and Master's in Public Health degrees. The Life Sciences and Public Health - Combined PhD (DGP)/MPH Program was established to train students in both laboratory research and interdisciplinary public health fields. Graduates of this program will be uniquely positioned to take leadership roles in academic, industrial, and government institutions by providing expertise in molecular, cellular, and biochemical approaches to population-based health questions.

Most students in this program should plan to concentrate their DGP research in either Immunology and Microbial Sciences or Cancer Biology. Not only are these fields in which the emerging specialization of molecular epidemiology will play an increasingly important role, but they are also areas in which both the DGP and the PPH have noted faculty strength. Students may concentrate in other areas of PhD research which lend themselves to investigations in population-based problems, but only with program approval.
Students entering the combined degree program are provided a full stipend and tuition coverage for both the PhD and MPH classes. Students should complete all DGP and MPH course work within the first 12 quarters. Students in the combined program should expect to graduate on time with their DGP classmates in approximately six years.
Admissions and Coursework
The DGP will admit up to two students each year to the dual degree program. The DGP Admissions Committee will make an initial determination of an applicant's competitiveness based on the application materials.
Applicants should include in their Personal Statement the reasons for choosing the dual degree, the career goals that will be enhanced by the MPH, and any relevant public health experience(s) that confirm the motivation for the degree.
The DGP requires a total of eight PhD courses for this program. To fulfill this requirement, PhD/MPH students will take a minimum of six DGP courses, including the four core curriculum courses and appropriate electives. The DGP will give credit for up to two MPH courses to complete the required eight classes.
Students will typically take two DGP courses in each of their first three quarters, and may take electives in year two to complete the DGP requirements. Students begin to take MPH courses in the fall of their first year. The MPH program offers the needed flexibility for the combined degree in that there is no strict order for the classes to be completed, there is no strict starting or ending point, and one or more required courses are offered in every quarter, including summer. MPH classes are taught mainly during the evenings.
PhD/MPH students will be subject to all other DGP requirements. These will include passage of the Qualifying exam and generation of a suitable thesis. Following candidacy, student progress is monitored by thesis committee meetings held at least once each year. As partial completion of MPH requirements, PhD/MPH students will be given field experiences that are appropriate for their background and interest and will further the goals inherent in the dual degree. It is anticipated that research questions related to the student's PhD research project will be used to complete the requirements of the Culminating Experience.