Contact Us
We welcome your suggestions and comments. For more information, complete the form at the bottom of the page to join our email Listserv.
Department Chair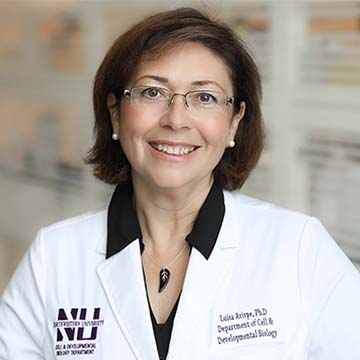 Luisa Iruela-Arispe, PhD
Stephen Walter Ranson Professor and Chair
Department of Cell & Developmental Biology
Simpson Querrey 8-522
arispe@northwestern.edu
312-503-7990 office
312-503-1525 lab
Administrative Team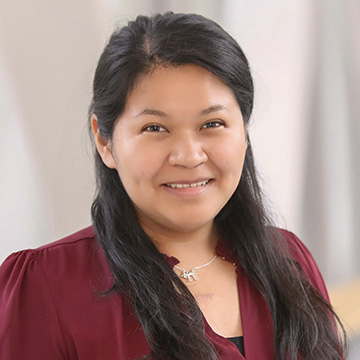 Vanessa Gonzalez
Program Coordinator
Simpson Querrey 8-525
cdb@northwestern.edu
312-503-7959 office
312-503-7961 fax
Manages Chair's schedule, recruitment events, website updates, and related conferences & meetings.
Sarah Alber
Program Assistant
Simpson Querrey 8-523
cdb@northwestern.edu 
312-503-7958 office
312-503-7961 fax
Manages events related to guest speaker seminar series, trainee seminar series, and faculty seminar series.
Visit us at:
Cell & Developmental Biology Department
302 E. Huron St.
Simpson Querrey, 8th Floor
Chicago, IL 60611
Download map and directions to our office
---
Send mail to:
Cell & Developmental Biology Department
302 E. Huron St.
Simpson Querrey, 8th Floor
Chicago, IL 60611