Director's Message
Thank you for your interest in our work at the Asher Center for the Study and Treatment of Depressive Disorders. The Asher Center was endowed by Norman and Helen Asher in 1993. Their son, Donald Asher, and his wife, Carol, remain committed to the center's work. To the Asher Family, particularly Donald and Carol, I am very grateful, not only for the honor of receiving the Norman and Helen Asher Chair in Psychiatry and Behavioral Sciences (2012), but also for their friendship and kindness. I pledge that the Asher Center will be a place of hope for people with mood disorders.
One of five women and one of eight men in America will have an episode of major depression during their lifetime. Suicide is the 10th leading cause of death in America. In 1999, Surgeon General David Satcher proclaimed that mental health is fundamental to heath, but the stigma associated with mental illness has not diminished over the past two decades despite the public's increased awareness of the neurobiological underpinnings. Research in perinatal health has been prioritized by the trans-governmental Task Force on Research Specific to Pregnant Women and Lactating Women (PRGLAC), which was established by the 21st Century Cures Act to define gaps in knowledge and research on therapies for pregnant and breastfeeding women. This effort is overdue but welcome. The societal motivation to protect pregnant women is powerful, but it must be aligned with their treatment opportunities and health. Pregnant women would be far better served by changing the conceptual framework from protecting them from research to protecting them through research. Excluding pregnant women from clinical trials limits medical knowledge for this population, which is discriminatory and dangerous. Allowing pregnant women to participate in research would ultimately contribute to protection of the future population of pregnant women. Read more in an article I wrote in World Psychiatry (open access).
It is these very challenges that make the work of the Asher Center so much more meaningful, powerful and motivating. I have seen both the frustration and courage of so many people suffering from depressive and anxiety disorders. Throughout my career, observing the strength required of people (as well as their families and loved ones) to recover, to improve or just be has been a powerful motivator to find new concepts, acceptable and accessible treatments and answers.    
I am proud of our productive center activities. We have grown into a functional organization with purposeful selection of faculty members to achieve diversity. Our team's interdisciplinary research spans the translational spectrum from basic science, clinical care and randomized trials to health services with the goal of improving mental health for all across the life cycle. The center supports clinical consultation and care, translational research, career development at all levels of training and local, national and international education through conferences. We organize center activities with weekly meetings that provide a forum for administrative and educational events (practice of upcoming lectures, poster presentations, publications and grant reviews). We have developed a unique culture wherein each of the faculty and staff  have strong talents in complementary areas and are working toward a common purpose and mission of the center.
Our Work
The activities of the Asher Center are composed of complementary, collaborating labs:
Scientific Discovery
Pregnancy mechanisms of metabolic (CYP) and behavioral change to reduce drug use
Community-based mind-body interventions for anxiety/depression
Pharmacokinetics and Pharmacogenomics
Circadian Rhythms and Light Therapy
Ultrasound-guided assessment of fetal neurobehavior, maternal-fetal interaction
VISIT OUR RESEARCH SECTION
Consultation & Healing
Mood and anxiety disorders related to reproductive status
Treatment-refractory mood disorders
COMPASS (integration with Obstetrics)
ASCENDE (intergration with Neurology)
Psychiatry and aging
Psychiatry and the law
Sexual health
VISIT OUR PATIENT CARE SECTION
Training & Education
Women's Mental Health PGY-5 Fellowship
PhD and MD multispecialty postdoctoral training
Psychiatry residents, medical students, psychology interns
Leadership in national and international perinatal, obstetric and pharmacologic professional societies
VISIT OUR EDUCATION SECTION
Our Vision
Our vision is for the Asher Center will be the internationally recognized program for: 
Developing novel assessment and diagnostic strategies, as well as pharmacologic and non-drug treatments for women of childbearing age and the broader population of patients with mood disorders
Translation of promising basic science observations into clinical testing and development
Translating our scientific advances into practice and policy from the local to the global audience through publications, training and mentorship, service development and provision of leadership and collaboration in women's mental health and mood disorders
Recruiting, supporting, training and retaining a highly skilled, diverse and multidisciplinary professional staff that remains at the cutting edge of women's mental health and mood disorders research through continued education, training and encouragement of scientific creativity
Our Team
Depressive disorders are complex diseases, and the expanded efforts of basic and clinical scientists are needed to develop more effective diagnostic and treatment methods. At the Asher Center, our team has sustained an intellectual environment that stimulates innovation, creativity and the development of novel treatment and prevention strategies for mood disorders. Our interdisciplinary and diverse team of faculty, staff and trainees with research collaborators in neurology, neuroscience, obstetrics/gynecology, pediatrics, neonatology, genetics, chronobiology, pharmacology, epidemiology and data management/statistics. National and international collaborators include investigators at The University of Chicago, Rush University, University of Illinois-Chicago, University of Pittsburgh, Purdue University, University of Wisconsin-Madison, Virginia Commonwealth University and the Max Planck University College London Centre for Computational Psychiatry and Aging Research. Over 200 manuscripts have been published by investigators in the Asher Center, with representation in high-impact journals such as JAMA, JAMA Psych, Molecular Psychiatry and American Journal of Psychiatry. 
Our faculty are serving as national leaders. I serve on the editorial board of JAMA Psychiatry and Journal of Clinical Psychiatry. As president, Crystal Clark, MD, MSc, directed the 2021 Marcè of North America conference (virtual, October 20-23, 2021). As president of the Society for Light Treatment and Biological Rhythms, Dorothy Sit, MD, hosted the organization's conference at Northwestern University Feinberg School of Medicine in 2019. Sheehan Fisher, PhD, is chair of an international special Interest group on Fathers for the Marcè International Society for Perinatal Mental Health. Leiszle Lapping-Carr, PhD, is the local chair of the 2022 Annual Meeting for the Society for Sex Therapy and Research (Chicago, April 28-May 1, 2022) and is a member of the Advisory Committee for the World Association of Sexual Health.
Our Asher Center team is eager to continue our growth and service to our patients, research participants, fellow faculty members, community and mental health care advocates. I welcome your comments and questions. Please contact me for more information at 312-695-8441.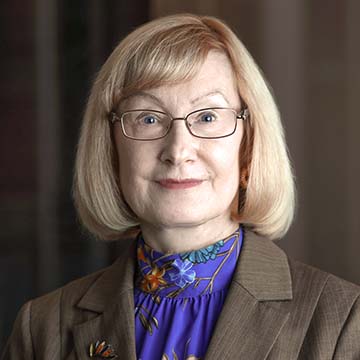 Katherine L. Wisner, MD
Director, Asher Center for the Study and Treatment of Depressive Disorders
Norman and Helen Asher Professor in Psychiatry and Behavioral Science and Obstetrics and Gynecology