Medical Social Sciences & Outcomes Research
Medical Social Sciences (MSS) integrates biomedical and social science approaches to improve health and healthcare delivery in diverse populations across the lifespan. It combines the biomedical investigation of clinical outcomes and disease processes with the rigors of social science methodology and the social science emphasis on lifespan development and population health.
MSS faculty concentrations include health measurement and outcomes science (e.g., instrument & survey development for quality of life, patient-reported outcomes, neurocognitive and behavioral assessments); mechanisms of health & disease (e.g., developmental mechanism of early disease pathways, gene-environment interactions); clinical intervention research (e.g., online HIV prevention program, use of measurement tools to impact clinical care, symptom assessment by web/phone); and studies in diverse and underserved populations (e.g., LGBT Health & Development Program; health literacy; delivery of patient education in English and Spanish).
Many MSS and other medical school faculty engage in outcomes research, an umbrella term generally referring to research on the end results of healthcare practices and interventions including screening, treatment, prevention and policy. The end results studied in outcomes research may include patient-reported outcomes such as quality-of-life and health status, as well as effectiveness, cost and quality of care.
Resources
Medical Social Sciences Website
Contact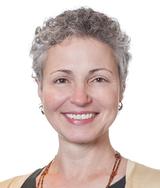 Cindy J Nowinski, MD, PhD
Research Associate Professor of Medical Social Sciences and Neurology - Ken and Ruth Davee Department