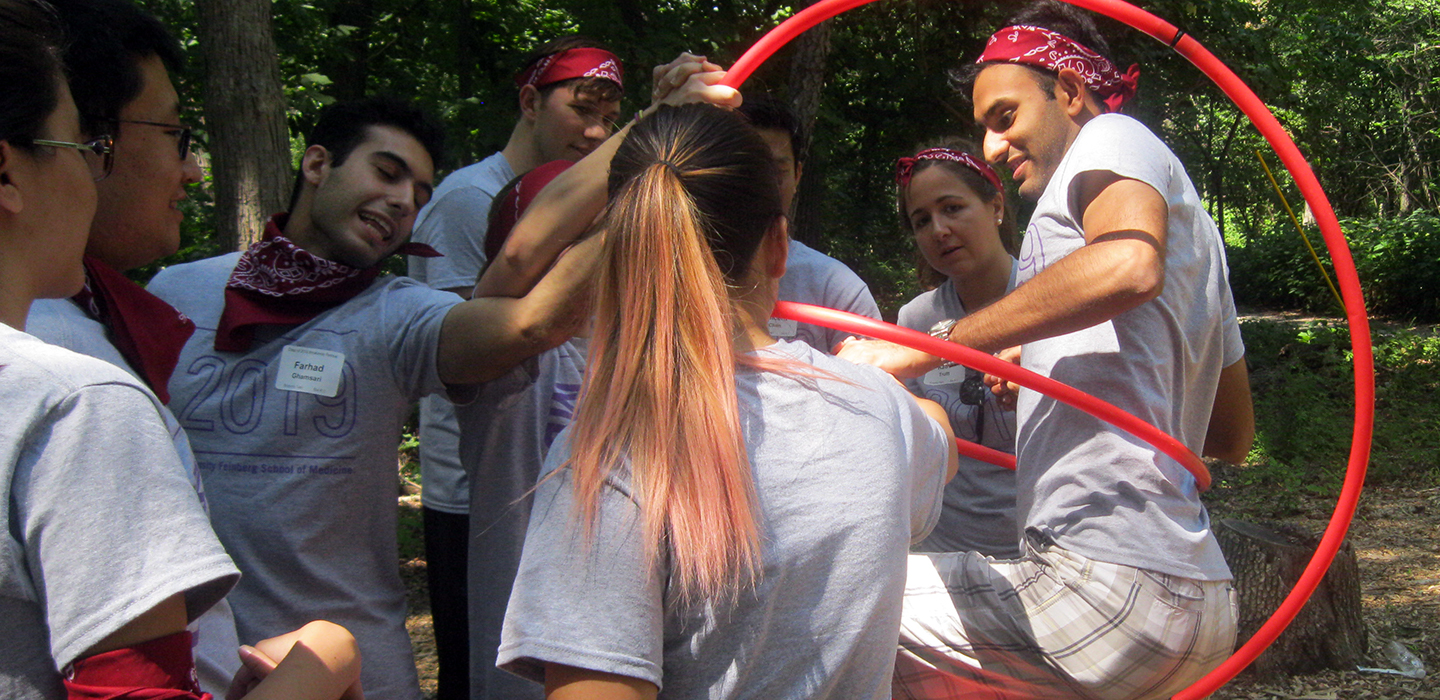 The Breakaway Retreat is the first and only class trip for medical students that takes place during orientation week. This one-day event incorporates leadership development, team building, and personal development activities.
The entire M1 class travels by bus to the Irons Oaks Adventure Center to take part in the Teams Challenge Course. All meals and expenses for the retreat are covered.
The retreat is a required event for all M1 students and will take place during Arrival Week on Friday, August 3, 2018.
Evaluation feedback from past Breakaway Retreat Participants
"This is the first teamwork retreat I had ever been on and I definitely found this a rewarding experience. Lots of teamwork was fostered through the challenges that we faced."
"This was an awesome event. I had a blast and I connected with my teammates in a way that I could not have in any other setting. I absolutely loved it!"
"I had such a great time. Amazing way to meet some new people."
"Loved it! Made some close friends."
"Really enjoyable experience. 'Surprisingly fun,' even."
"Great way to get people to meet each other in a non-classroom setting."
"Great - really good bonding and learning experience!"
"A lot of fun, I bonded a lot with my classmates."