Impact Story: Mesulam Center for Cognitive Neurology and Alzheimer's Disease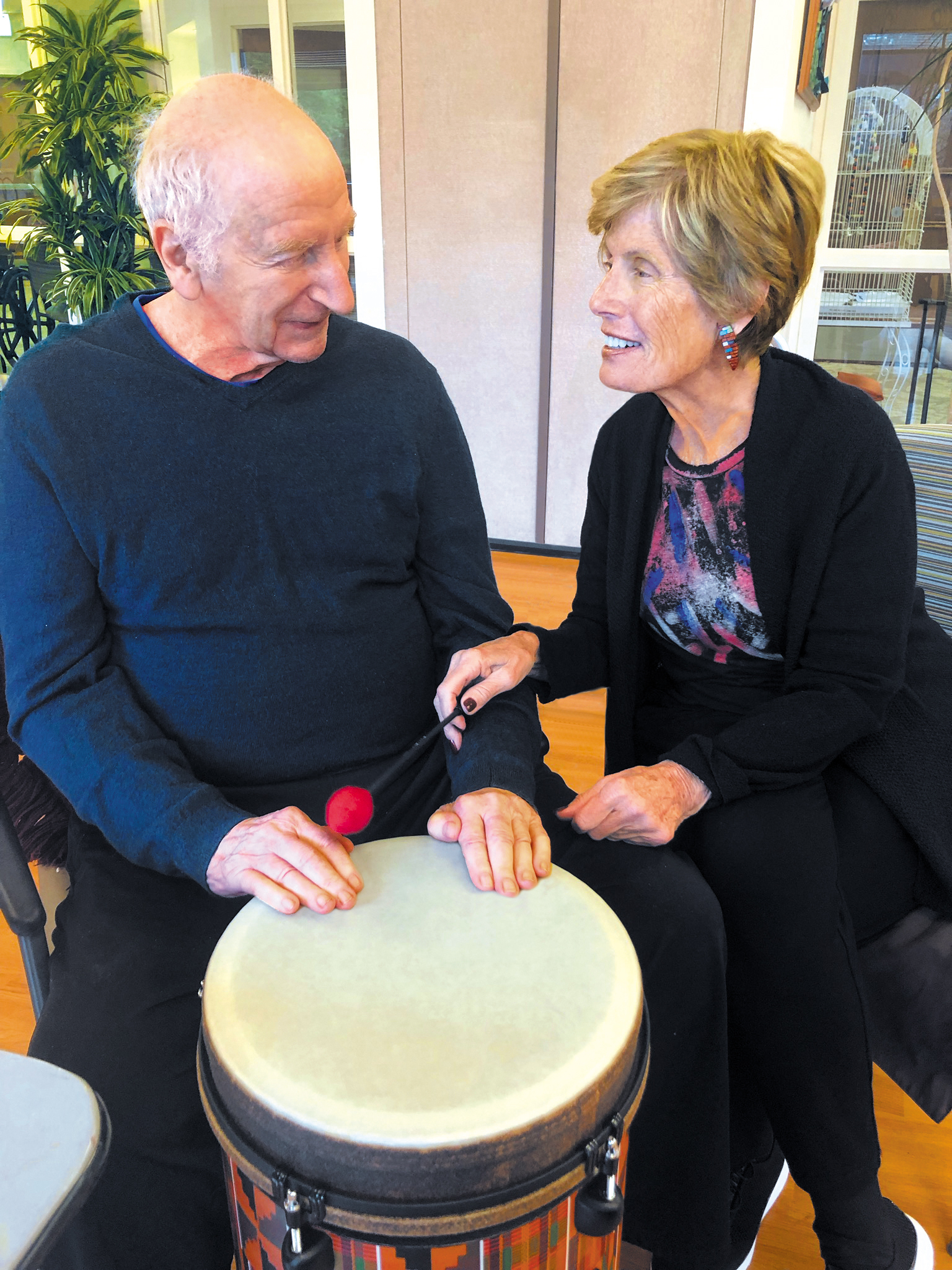 "From the day—12 years ago—that my husband was diagnosed with frontal temporal degeneration (FTD) until now, the Mesulam Center has been our friend, mentor, and support system. Social worker Darby Morhardt, PhD, put us in touch with day care programs and the great FTD group that meets monthly. I cannot imagine dealing with this awful disease without the center's help and assistance. Hopefully, with our help towards research and treatment, there will be a cure."
—Adrienne Drell, member of the Rogers Society and NULC
When she was in graduate school, a research rotation at the Cognitive Neurology and Alzheimer's Disease Center at Feinberg solidified Dr. Emily Rogalski's interest in aging and dementia research. She went on to earn her PhD in neuroscience from Northwestern and, in 2008, she joined Feinberg as a faculty member. Dr. Rogalski is a clinical and cognitive neuroscientist, and her research focuses on aging and dementia.
Q & A with Dr. Emily J. Rogalski
Describe your work at the Mesulam Center.
I lead a number of projects. One is our study of "SuperAgers"—people in their 80s who have memory performance as good as people in their 50s and 60s. I also lead the neuroimaging core of our nationally-funded Alzheimer's Disease Center, where we are looking for ways to improve the diagnosis of Alzheimer's beyond the gold standard, which is currently after the patient has passed away. Another area of interest is a rare dementia known as progressive primary aphasia (PPA). PPA often strikes people under 65 who may be in the prime of their careers or who still have young children at home. While their memories are still intact, they have progressive decline in the ability to use and understand language.
What are some recent successes or breakthroughs?
We are evaluating novel imaging biomarkers that have the potential to personalize treatment and to diagnose Alzheimer's and PPA during one's life rather than after death. For individuals living with PPA, we created an innovative research intervention using video chat and a custom web application, to improve access and optimize care. Because PPA is relatively rare, it is often challenging to find speech pathologists experienced with helping individuals with PPA.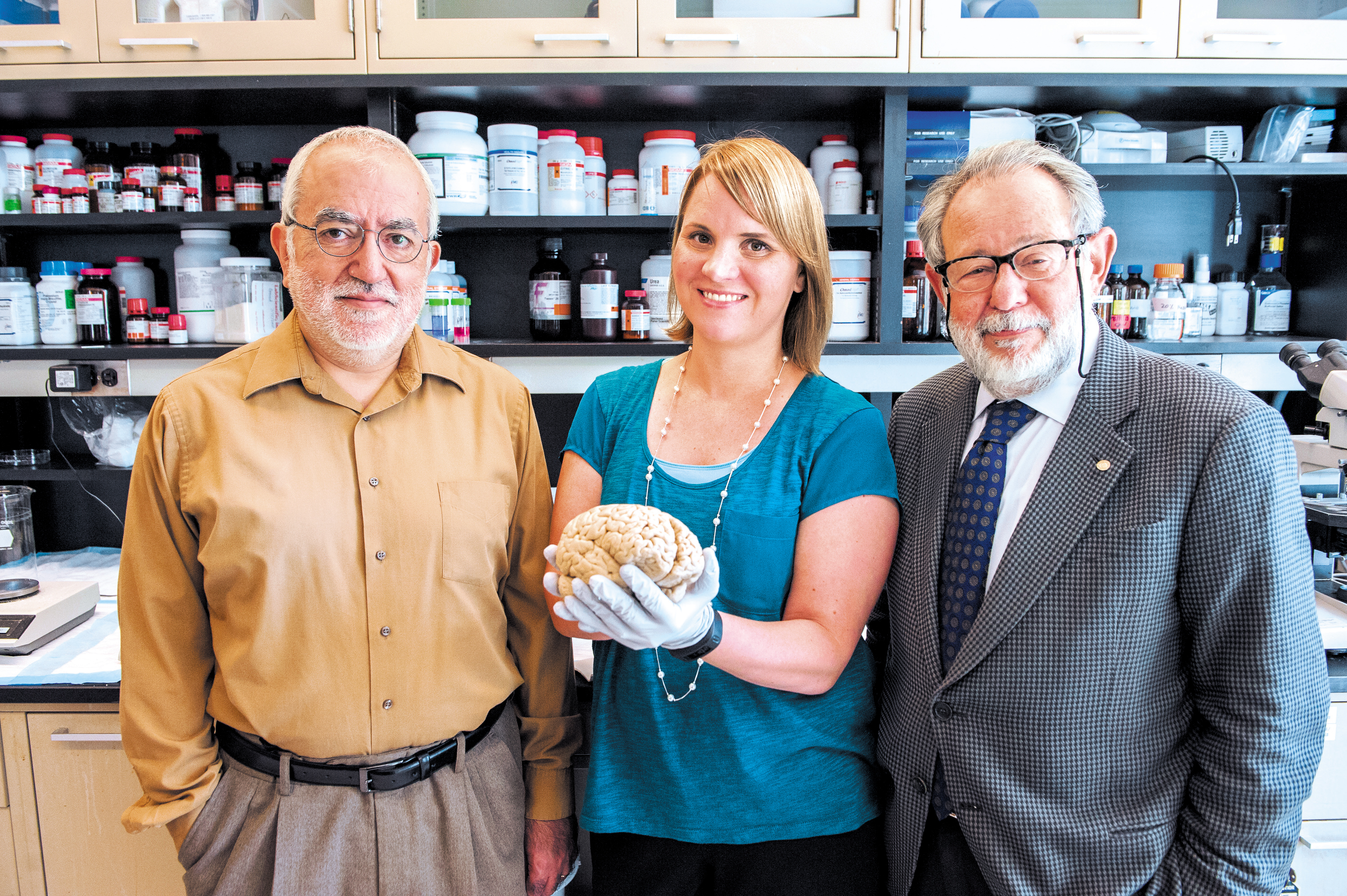 Where do you see this work heading in the next 10 to 20 years?
What makes our center so special is that we don't just take one approach—we take many. If you march from back to front in our center, you'll find a neuroscientist like myself with social workers, like Darby Morhardt, down the hall sitting next door to a neuropsychologist. Conducting team science and providing collaborative care ensures that patients who come into our clinic can benefit from all we have to offer. We are primed to take advantage of the personalized and precision medicine approaches that are coming in the near future.
How has philanthropy accelerated your work and that of the Mesulam Center?
With philanthropy, we can launch "out-of-the-box" ideas that lead to innovative initiatives, such as our SuperAgers or PPA programs. Today we are in a new space that has increased our ability to pursue opportunities and improve care for patients and their families. Much of what we have been able to achieve is thanks to donor support.
This story was published in the Fall 2019 edition of the Nathan Smith Davis Impact Stories, a publication that highlights leadership donors to various areas of Northwestern University Feinberg School of Medicine. Read the whole issue here.