Introducing a New Home for the Mesulam Center for Cognitive Neurology and Alzheimer's Disease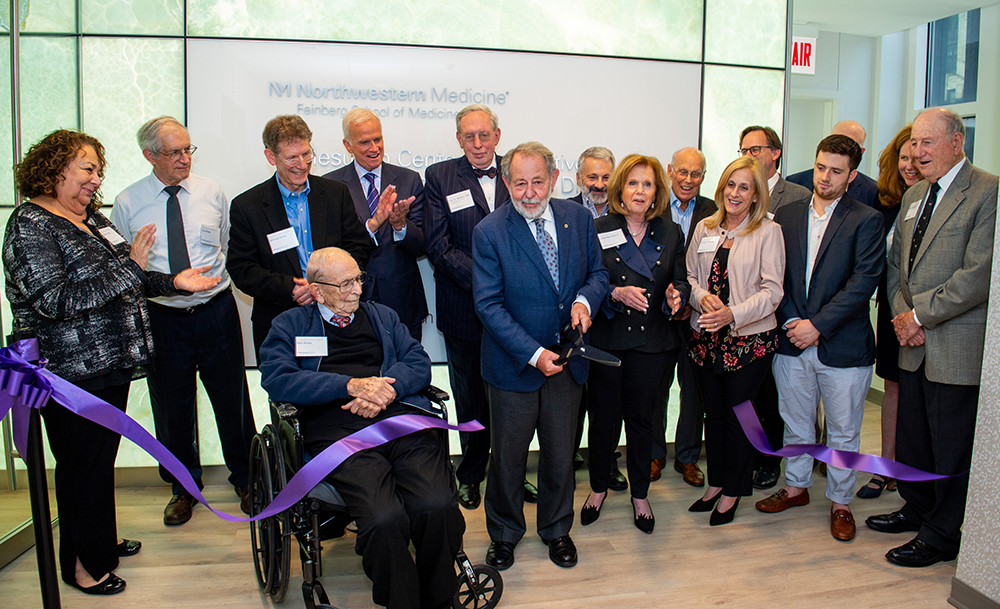 On May 9, 2019, donors joined Northwestern Medicine leadership and experts in neurodegenerative disease to celebrate new state-of-the-art space for the Mesulam Center for Cognitive Neurology and Alzheimer's Disease, located on the eighth floor of the Tarry Research and Education Building at Northwestern University Feinberg School of Medicine.  
Guests toured a neuroimaging suite for advanced brain analyses, an electrically and acoustically shielded space for electrophysiological recordings, video-linked testing rooms, and an enlarged basic research laboratory. The lab, now officially known as the Ruth D. and Ken M. Davee Research Laboratory to recognize landmark support from The Davee Foundation, includes a brain bank and special area for cognitive morphometry—measuring changes in the structure of the brain—as well as a microscopy suite with specialized equipment for visualizing cellular images.
"None of this would have come without the dedicated philanthropy of The Davee Foundation, the Arkes family, Mendelson family, Moscow family, Chapman family, Rosenstone family, La Grassa family, Van Cleave family, Miller family, Grannon family, VanderWeele family, Arch Shaw II, Boschan family, and so many others. We are enormously grateful—some of these families have been with us for more than 20 years," said M.-Marsel Mesulam, MD, the Ruth Dunbar Davee Professor and director of the Mesulam Center, which was recently named in his honor.
A $10 million capital campaign for the center successfully reached its goal in 2018. This support not only enabled critical additional space for the Mesulam Center, it also established the Davee Professor of Alzheimer Research, now held by Robert J. Vassar, PhD, and built a robust endowment for research and education. The result is a setting that seamlessly integrates clinical and basic science research and resources that will aid in the recruitment of both young faculty and established leaders in neurodegenerative medicine and cognitive neuroscience.
During the ribbon-cutting ceremony, Dr. Mesulam spoke about his journey to Northwestern 25 years ago to start from scratch a unique program focused on the neurobiology of brain aging and dementias. Since then, he has seen it grow into today's Mesulam Center, which now has the coveted status of being officially recognized and supported by both the State of Illinois and National Institutes of Health. 
"This space reflects our mission to directly address the biological basis of diseases that cause the memory loss, word-finding problems, and behavioral changes that bring patients to our clinics," Dr. Mesulam said. "Of course, our goal is to make sure that our patients are the beneficiaries of everything we learn."
With double its previous square footage, the Mesulam Center will now have room to expand already thriving programs like its Neurobehavior and Memory Clinic, Primary Progressive Aphasia program, and SuperAging project, and to initiate new ones.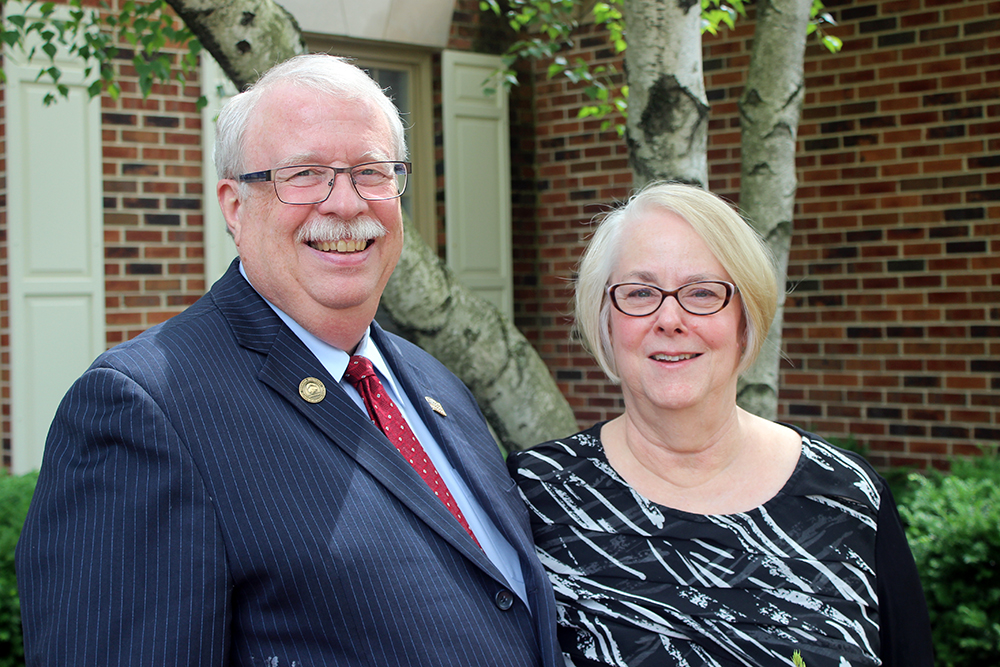 "There's one person who deserves a tremendous amount of thanks," Dr. Mesulam added. "And that's Craig Grannon, who both individually with his wife Linda and as executive administrator of The Davee Foundation, has been a steadfast champion of this project."
In 1994, a major gift from the Davees led to the establishment of center and the recruitment of Dr. Mesulam.
"The Davees were dedicated to research in neurology, in particular depression and Alzheimer's disease research," shared Mr. Grannon, whose father had Alzheimer's disease. The senior Mr. Grannon lived in Florida and could not travel to Chicago for care at Northwestern. "Nonetheless, Dr. Mesulam was extremely helpful in guiding us through his disease and what to expect. The Davee Foundation, and me personally, are so pleased that the center has been named for Dr. Mesulam."
Learn more about the Mesulam Center's support programs for patients and research.
Make a gift to support the Mesulam Center for Cognitive Neurology and Alzheimer's Disease.
For more information about supporting cognitive neurology and Alzheimer's disease, please contact Lauren Pedi at lauren.pedi@northwestern.edu or (312) 503-4635.