Institute for Global Health Showcases Northwestern's Critical COVID Response at Home and Worldwide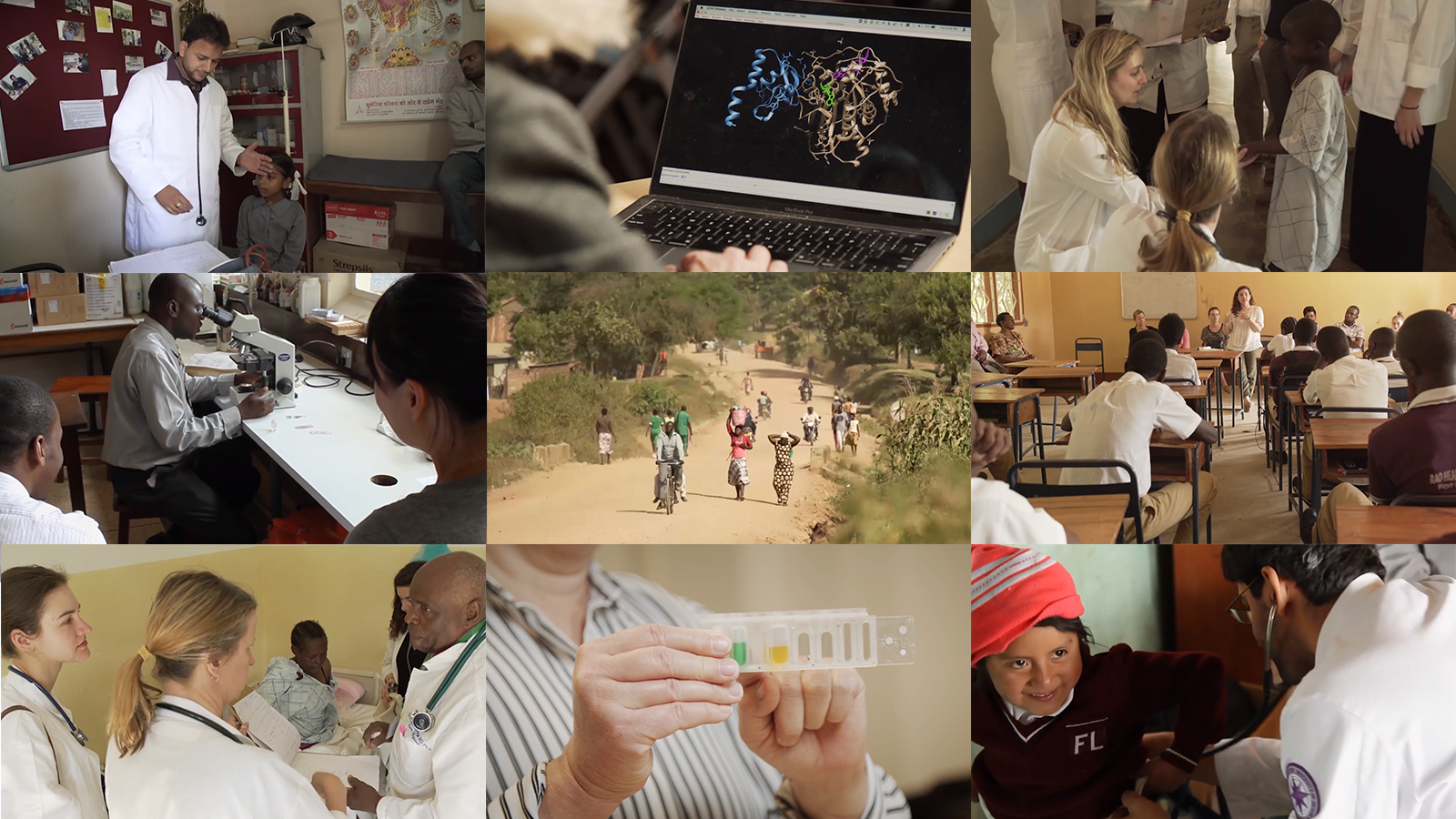 On November 10, more than 300 supporters and friends joined the 13th Annual Institute for Global Health/Global Health Initiative (GHI) Event, presented virtually for the first time by Northwestern University Feinberg School of Medicine. Though they couldn't get together in-person this year, loyal donors chose to support the institute's efforts—now focused on the coronavirus pandemic—as generously as ever. To date, the 2020 event has raised more than $1.22 million to celebrate the groundbreaking efforts of the institute and GHI. 
Robert J. Havey, MD, founder of the GHI and deputy director of the Institute for Global Health, and Robert Murphy, MD, '81 '84 GME, executive director of the institute, led a program that highlighted the deep commitment and expertise of many Northwestern faculty members who have come together through the institute to combat COVID-19 and other global health problems.  
"Northwestern has been a key contributor to the fight being waged against the pandemic," shared Bill Kurtis, acclaimed broadcast journalist and the event's emcee. He introduced a short video featuring some of the faculty and international partners involved in this work.
Event attendees heard from Northwestern scientists who defined the structure of the disease early on in the pandemic; infectious disease experts studying its mutations in Chicago and Nigeria; medical school faculty collaborating with our hospitals to develop a new way to produce cotton swabs using 3D printers; engineers designing faster, more sensitive COVID-19 tests; geneticists developing better antibody screening; and others working hard to bring advancements like these to people living in low-resource countries where the pandemic has exacerbated existing health inequalities.
"It remains a disappointing and dangerous reality that more than half the world's population of nearly 8 billion people today still has poor access to basic and essential healthcare," said Dr. Havey.
The institute has funded projects so Northwestern faculty and their colleagues can help change this reality in the COVID-19 era. Some teams are measuring exposure to infection among healthcare workers in Tanzania and Nigeria, while others build wearable devices that monitor vital signs and detect the virus earlier in essential workers. One project has provided personal protective equipment to the drivers who transport test samples from remote villages to central laboratories. Another launched a public health campaign to educate people in Liberia about COVID-19 and the precautions people need to take to protect themselves.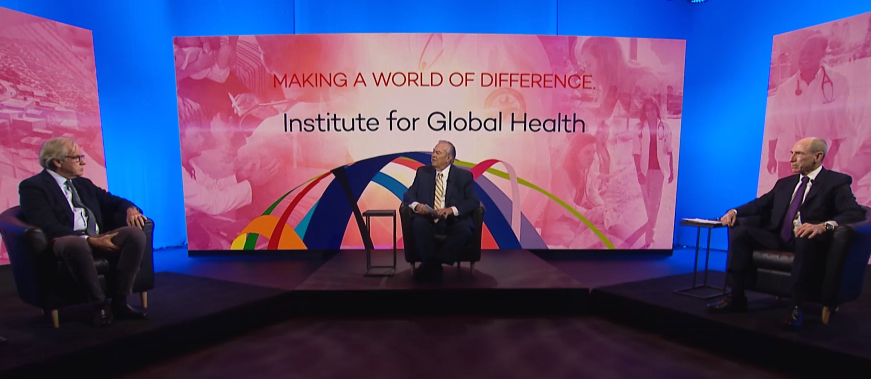 A Gift to Prevent the Next Pandemic
During the event, Kurtis announced breaking news on behalf of the Institute for Global Health: The John R. Flanagan Charitable Foundation has made a five-year, $3 million commitment to establish the Dr. Robert L. Murphy Professorship in Emerging Infectious Disease. It's the largest gift made to the institute since its establishment in the spring of 2019. 
The new professorship celebrates the decades-long relationship between Dr. Murphy and the late John Flanagan, a 1958 graduate of Northwestern's Kellogg School of Management and one of the university's most loyal benefactors over more than 40 years. When filled, the professorship will fund the research priorities of a faculty member in the institute's Center for Global Communicable and Emerging Infectious Diseases.
"The John R. Flanagan Charitable Foundation is privileged to make this gift in celebration of John's life, his commitment to Northwestern Medicine, and his personal relationship with Dr. Murphy," said John Boyle, '11 MD, a member of the foundation's board. "In 2020 and beyond, the work of the Center for Global Communicable and Emerging Infectious Diseases is of critical importance and we couldn't feel better about making this gift at this time."
"One of the institute's core missions is to prevent the next pandemic," said Dr. Murphy, the John Philip Phair Professor of Infectious Diseases. "That's why we are very fortunate and so grateful to receive funding from the Flanagan Foundation for a full-time position in molecular epidemiology. The person ultimately filling this role will help us study how viruses like COVID-19 transmit and how to stop them."
At the end of the event, Dr. Murphy and Dr. Havey answered questions about the pandemic submitted by event attendees. Dr. Murphy suggested that a vaccine for adults may be approved within the next few weeks, but said distribution will likely extend well into 2021, with a vaccine for children taking longer. Both experts agreed that wearing a mask and social distancing is critical to lowering transmission risks and controlling the spread of the virus in the United States.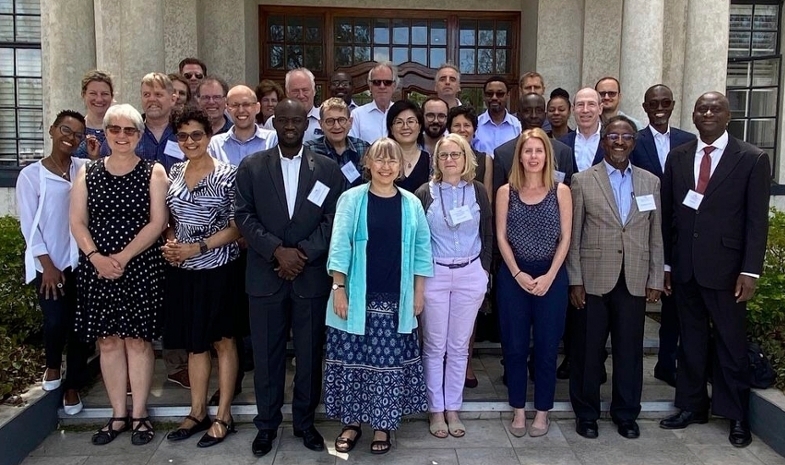 Challenges Beyond COVID
The institute's leadership stressed that COVID-19 is not the only global health issue that needs attention today.
"Heart disease, diabetes, cancer, and neurodegenerative diseases still cause death and disability worldwide, disproportionately affecting people in low- and middle-income countries," Dr. Havey said.
The Institute for Global Health, which hopes to raise $75 million to fully fund its work, has strong programs in global primary care and neurology, as well as five centers that encompass many other areas the field of global health touches. Members of the Center for Global Communicable and Emerging Infectious Diseases know that COVID-19 is just one infectious disease the world needs to eradicate.
"We still have an HIV pandemic that is growing. Tuberculosis still is the biggest infectious disease killer. We still haven't gotten control of malaria," explained Dr. Murphy, who directs that center. "And because of COVID-19, those terrible diseases are spinning out of control."
The leadership thanked all of the donors who have supported global health at Northwestern over the years—through the Global Health Initiative and today's Institute for Global Health.
"In the United States, it all starts with philanthropy," Dr. Murphy explained. "We can get lower-level grants from the government, but we can't grow to the next level—make even greater contributions to health worldwide—without a significant philanthropic effort."
"We wouldn't be sitting here today without philanthropy," Dr. Havey agreed. "We're accomplishing great things because compassionate donors believe in the importance of our work."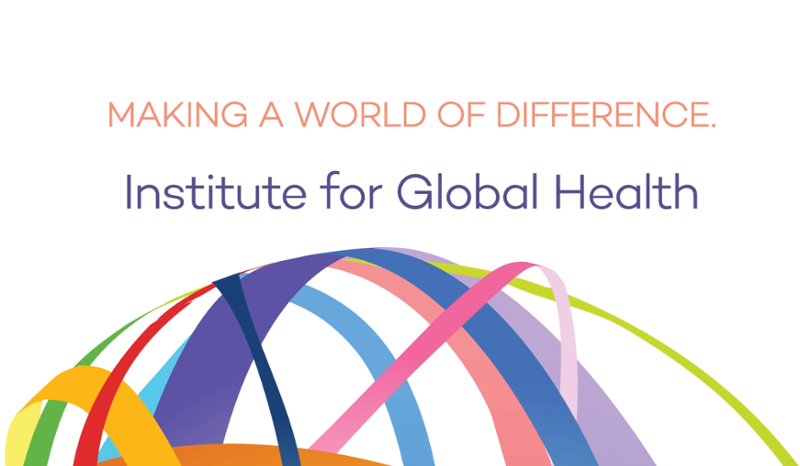 Watch a recording of the event.
Learn more about the Institute for Global Health.
Make a gift to support global health.
For more information about supporting the Institute for Global Health please contact Jenn Burke at jennifer.burke@northwestern.edu or 312-503-4635.