Lurie Cancer Center Goes Virtual to Celebrate Cancer Survivors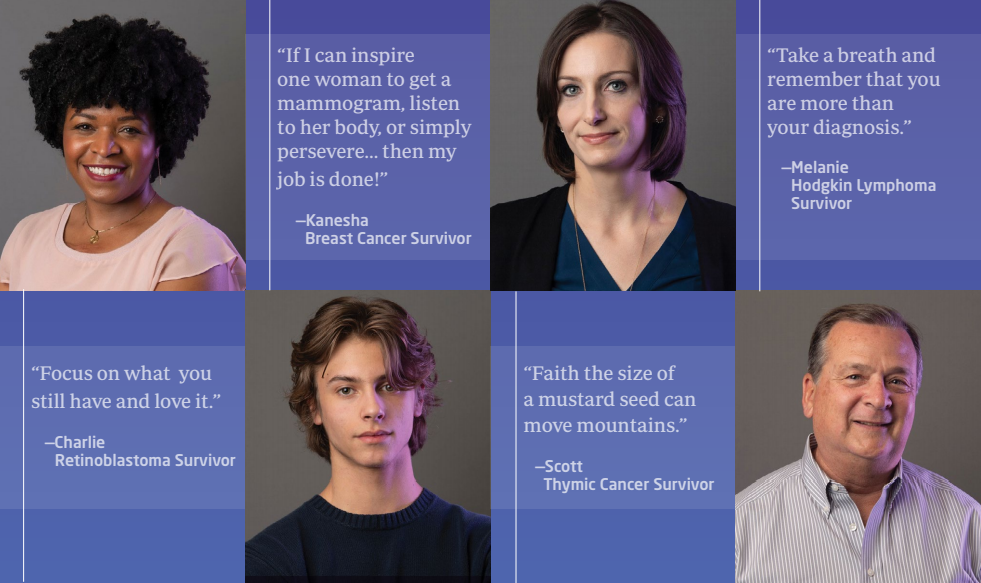 This story was published in the August 2020 issue of The Philanthropist, a newsletter for supporters and friends of Northwestern University Feinberg School of Medicine. Read the whole issue here.
On June 7, not even a worldwide pandemic could prevent hope, love, and support from flourishing in the fight against cancer. Celebrating together while safely apart, the 27th Annual Cancer Survivors' Celebration Walk & 5K, hosted by the Robert H. Lurie Comprehensive Cancer Center of Northwestern University, pivoted quickly to become a virtual event to applaud cancer survivors and all those who support them.
Nearly 1,200 participants and 125 teams in 33 states took part in this first-ever virtual rendition of the Lurie Cancer Center's signature annual event, held on National Cancer Survivors Day. Honoring cancer survivors and celebrating milestones, the successful event raised close to $200,000 to help Lurie Cancer Center's physicians and scientists at Northwestern Medicine translate discoveries into new therapies and better outcomes for patients.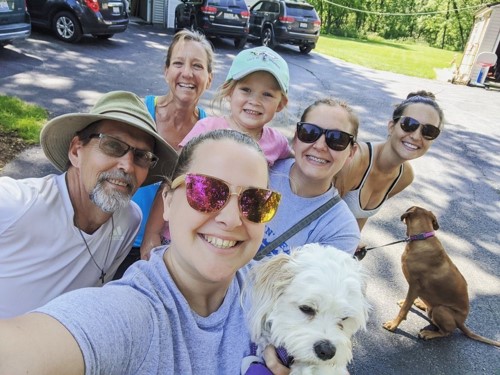 "The Walk is an incredible community event that has endured for 27 years to honor and celebrate cancer survivors. No way were we going to cancel this important tradition," said Leonidas Platanias, MD, PhD, director of the Lurie Cancer Center and the Jesse, Sara, Andrew, Abigail, Benjamin and Elizabeth Lurie Professor of Oncology in the Departments of Medicine and of Biochemistry and Molecular Genetics. "While COVID-19 has had an enormous impact on all of us, we cannot let it stop us from continuing our hard work to improve the lives of patients and find a cure for cancer."
This year in addition to supporting cancer research initiatives, donors had an option to fund COVID-19 research and prevention efforts that may benefit cancer patients and others at increased risk of complications.
Virtual Impact
The brainchild of Dr. Platanias, the virtual celebration began to take shape in late April. Participants would celebrate in their own special way on National Cancer Survivors Day no matter where they were in the world. Safely apart, they would all share in this impactful experience together.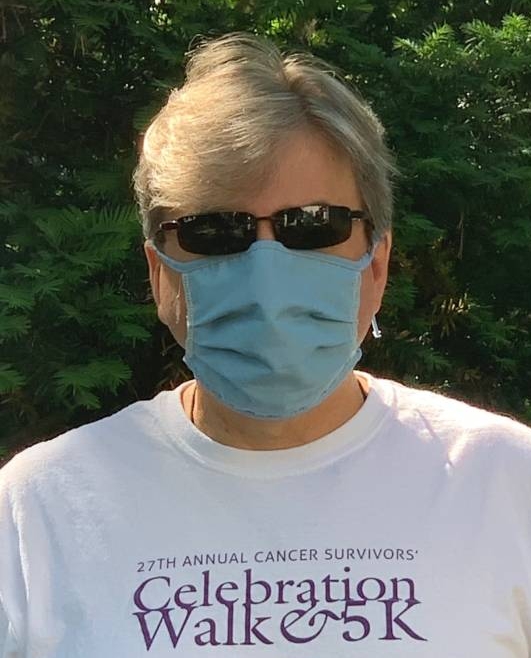 In the Chicago area, the weather cooperated with blue skies and ample sunshine on the day of the event. From walking and running to yoga and gardening, participants gave it their all with many posting their thoughts, images, and videos to a Lurie Cancer Center Virtual Dedication Wall. Posting a video, Christine Runkle celebrated one year of being cancer-free: she and her husband, Nick, walked near the lakefront on Northwestern's Evanston campus. Meanwhile, her mom, "Mo," walked for Christine in Woodbury, Minnesota, and her aunt and uncle walked in Lake Bluff, Illinois. Meredith and Jeff Waters walked with their dogs, Lily and Mac, in Scottsdale, Arizona. And in Chicago's northern suburbs, Dr. Platanias donned this year's Lurie Cancer Center Survivors' Celebration Walk & 5K T-shirt and a mask to walk on this beautiful day.
"The virtual event was a great success thanks to everyone's enthusiasm and participation," said Dr. Platanias. "While we couldn't be all together in person—which we definitely prefer and hope to do next year—this year's celebration was as meaningful and heartfelt as always."
For more information about supporting Lurie Cancer Center, please contact Nicole Langert at 312-503-6743 or nicole.langert@northwestern.edu.