Lauding the American Heart Association: An Exceptionally Committed Partner in Cardiovascular Health Research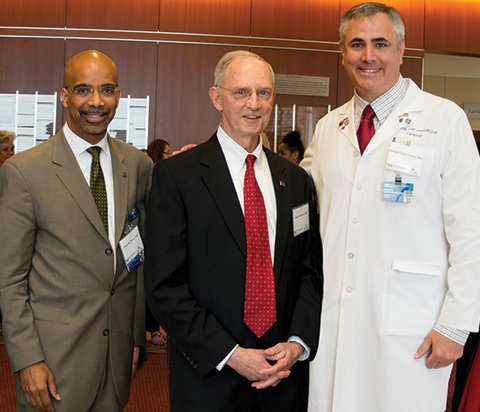 This story was published in the August 2020 issue of The Philanthropist, a newsletter for supporters and friends of Northwestern University Feinberg School of Medicine. Read the whole issue here.
Heart disease and stroke are the two leading causes of death worldwide. The American Heart Association (AHA) is the largest voluntary health organization in the country dedicated to fighting heart disease and stroke. Awarding more than $4.5 billion in research dollars during its 96-year history, the AHA comes second only to the National Institutes of Health in grant funding. To date, the American Heart Association has funded more research on these diseases than any other US nonprofit.
Founded in Chicago, the AHA has been an exceptionally committed partner in research with Northwestern University Feinberg School of Medicine. "The AHA and Northwestern Medicine have a longstanding relationship rooted in a shared commitment to excellence," said Lisa Hinton, executive director and senior vice president at the AHA.
"Through science, innovation, and collaboration at every level, our institutions seek to improve the health of our communities. Together, we are uniquely positioned to have a lasting impact on the health of our world and the patients we serve," she said.
In May 2019, Northwestern and the AHA celebrated a significant milestone when Feinberg became the top recipient of AHA active awards totaling nearly $17 million—a feat that no other institution in the nation had ever achieved. A little over a year later, Northwestern is humbled and proud to be in the same number one position with some $22 million in active AHA awards now supporting the work of Northwestern physicians and scientists across 55 research projects.
"Wow, we are honored and humbled to again be No. 1 in the receipt of AHA supported research. We embrace the enormous responsibility but also the remarkable opportunity to better inform cardiovascular health and disease. With this investment from the AHA, we will continue to make good things happen," said Clyde W. Yancy, MD, MSc, the Magerstadt Professor of Medicine, chief of the Division of Cardiology, vice dean for Diversity and Inclusion at Feinberg, and associate director of the Northwestern Medicine Bluhm Cardiovascular Institute.
The Impact of Strategically Focused Research Network Awards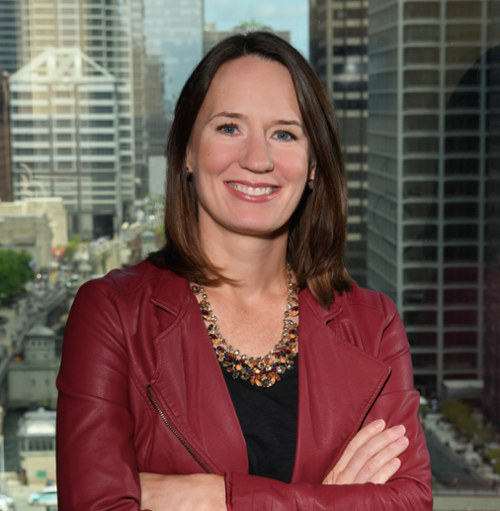 Northwestern Medicine's AHA funding includes competitive grant awards known as Strategically Focused Research Network centers that are part of a national consortium. Uniquely aligning groups of investigators toward addressing key cardiovascular health issues, these strategic networks gain momentum through a collective spirit of discovery.
"These AHA grants are remarkable drivers of discovery as the composition is multidisciplinary, with basic science, clinical science, and population science all incorporated and thematic. They also are interconnected with other institutions so that we can share ideas and seek answers to pressing questions. Importantly, a major aspect of these grant awards is training the next generation of cardiovascular investigators; that's important as we at Northwestern are deeply invested in the education and research training of the next generation of cardiovascular specialists," said Dr. Yancy.
A Stronger Partnership Through Volunteerism and Leadership
While research to improve cardiovascular health is a shared mission between Northwestern and the AHA, so is volunteerism and leadership. On July 1, Donald Lloyd-Jones, MD, the Eileen M. Foell Professor and chair and professor of Preventive Medicine, began serving as president-elect of the American Heart Association. He joins three past-presidents from the medical school faculty: the late Oglesby Paul, MD; Robert Bonow, MD, the Max and Lilly Goldberg Distinguished Professor of Cardiology; and Dr. Yancy.
"It is a rarified group of individuals who have led the AHA and at the same time increased the visibility of our home institution: Northwestern," said Dr. Lloyd-Jones, who, in 2017, became one of three Feinberg faculty members to receive the organization's prestigious Physician of the Year award. "I am proud to join them and look forward to helping the AHA bend the curve toward keeping people healthier longer across the lifespan."
An AHA volunteer since 1997, Dr. Lloyd-Jones has passionately given his time, energy, and leadership at the local, regional, and national levels for a wide array of health initiatives. In Chicago, for example, he helped support an impactful campaign to implement a sweetened beverage tax in Cook County in 2016.
"The organization has incredible resources and some 35,000 professional volunteers," said Dr. Lloyd-Jones. "What is so gratifying about volunteering for the AHA is that you see results from your work and know that you and many other volunteers are making a difference."
For more information about supporting cardiovascular research at Northwestern University Feinberg School of Medicine, please contact Kathleen Praznowski at 312-503-0762 or kathleen.praznowski@northwestern.edu.