Celebrating Our Scholarship Donors and Their Impact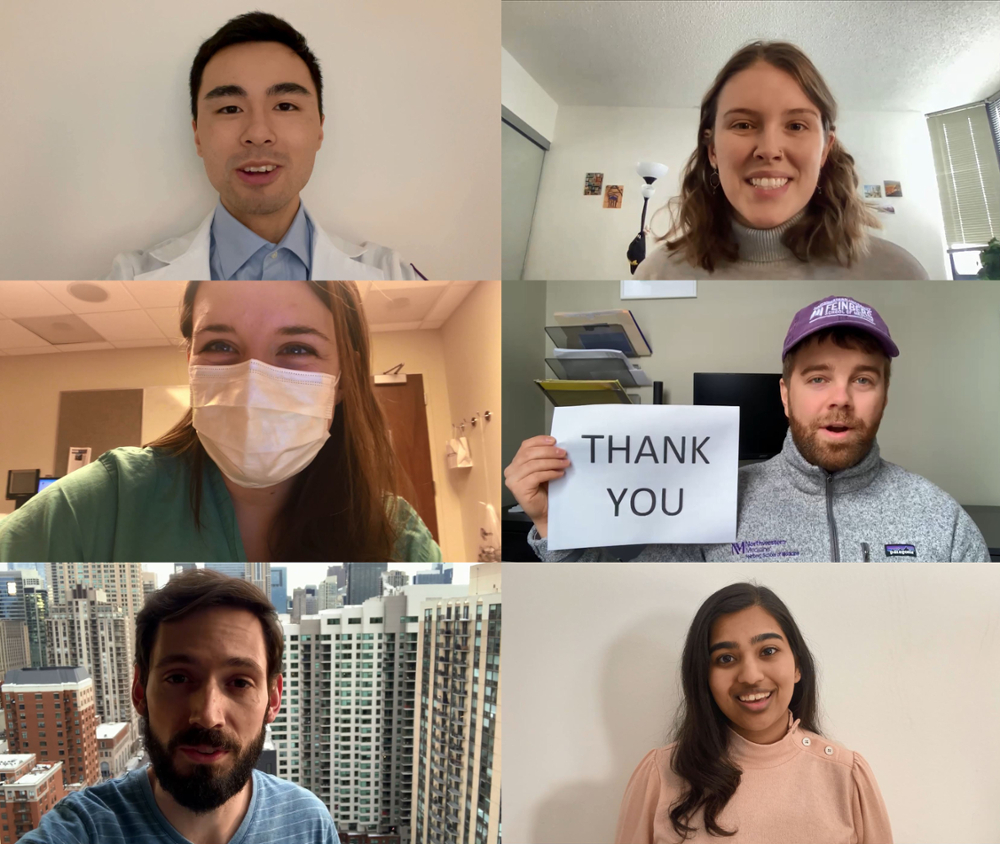 On March 11, 2021, medical school leadership, students, and alumni came together at the Commitment to Scholarships virtual event to thank the compassionate and forward-thinking donors who support scholarships at Northwestern University Feinberg School of Medicine.
"Our society right now is more dependent than ever on the future physicians that are graduating from institutions like Feinberg—and I would argue specifically from Feinberg. Your generous support is making a difference and changing the lives of these students," said event host Marianne Green, MD, vice dean for Education and the Raymond H. Curry, MD, Professor and chair of Medical Education.
Newly Established Scholarships
(Since April 2019)

Anonymous Feinberg Scholarship
Class of 1973 Scholarship
Class of 1995 Scholarship
Dr. Jeffrey and Meredith Conn Watters Scholarship
Diversity in Medicine Scholarship
John R. Flanagan Charitable Foundation Scholarship
Mary Ann Frable, MD Dean's Scholarship for Women in Medicine
Dr. David Grganto Scholarship
Judith Mayzel Scholarship
Earl M. Mumford, MD Family Scholarship
William W. Ting, MD and Flora H. Ting Scholarship
She explained that scholarships allow Northwestern to compete to recruit outstandingly talented applicants from a diverse array of backgrounds. Scholarships also enable students to pursue whatever medical specialty they feel passionate about, without having to consider their future salary and how they will pay off their debt.
"Scholarships provide our students with the opportunities to focus on the things that will make them leaders, like many of you are," said Dr. Green to more than 200 scholarship supporters who joined the event.
The medical school hopes to provide some level of tuition support to all students who have debt, which would require an $800 million endowment for scholarships. Today, the Feinberg scholarship endowment is approximately $213 million, with 55% of medical students receiving scholarship assistance, thanks to thousands of donors who give to this area of need.
"We have a long way to go, but through generous outright and estate gifts from alumni and friends, like you, we are forging ahead," said Alan Krensky, MD, executive for Development at Northwestern Medicine and vice dean for Development and Alumni Relations at Feinberg. "Today we toast our wonderful donors—and our student scholars who are hardworking and committed and who make all of us so proud."
Current Students and Graduates Share How Scholarships Made a Difference
Attendees heard from a panel that included two current medical students and scholarship recipients; an alumna and former scholarship recipient now completing residency; and an alumnus who supports scholarships. They shared details about their lives and choices, and explained how scholarships have played a crucial role in them. 
Amelia Hansen, Class of 2024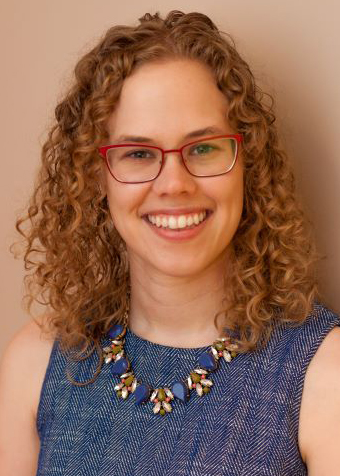 Ms. Hansen is a first-year medical student and the recipient of the Thomas Corbridge Scholarship Fund to Honor Excellence in Teaching. She taught middle school math and science at a Chicago Public School before deciding to pivot to a career in medicine and public health. During the event, Ms. Hansen explained how she and her classmates have participated in lectures and small-group learning remotely during the COVID-19 pandemic, while still getting clinical experience with patients and attending physicians in-person.
"My work as a teacher showed me how important systemic issues and root causes are, so I knew when I was starting to study medicine that I wanted to explore populations and policy as well. Because of this scholarship I'm able to do that. I enrolled in a dual-degree program and am getting a Master of Public Health. That would not be possible without this really generous scholarship gift."
Nicholas Sanchez, Class of 2021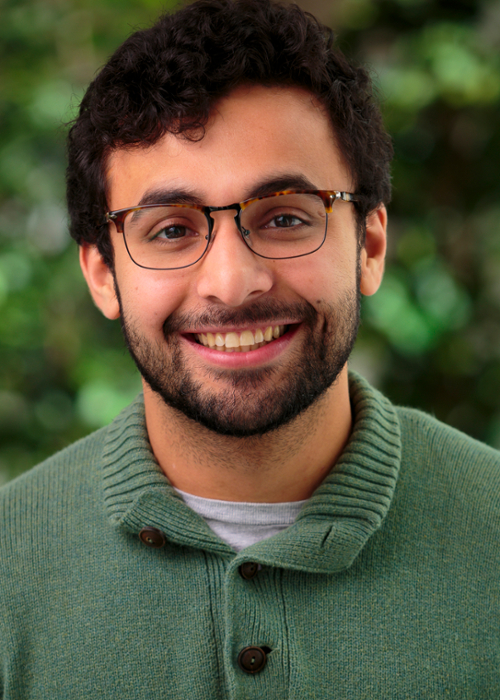 Mr. Sanchez is a fourth-year medical student and the recipient of the Dr. David J. and Deborah Y. Kim Family Scholarship. A first-generation college student, he plans to pursue a residency in internal medicine after he graduates this May. He described how medical school—though grueling at times—has confirmed his desire to become a doctor.
"During my subinternship last June, I was at the hospital 12 hours a day, 6 days a week, with my day off on a random Wednesday. Even then, this didn't feel like work to me. The time I had with patients, thinking about the labs and how to apply them to a diagnosis, was a lot of fun. I feel extremely lucky to be going into this field, especially given the fact that no one in my family has ever been a doctor before."
Allison Davila, '13 MD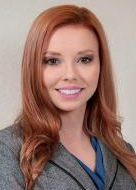 Dr. Davila is the former recipient of the Mary Beth Richmond, MD Scholarship. She is currently a sixth-year resident in cardiothoracic surgery at the University of Pittsburgh. She met her husband, Armando Davila, '13 MD, a plastic surgeon, while both were medical students at Northwestern.
"I came from a fairly impoverished background, and I only applied to a few select medical schools because the cost of applying was so high. One of my key decision making points in choosing Feinberg over the local state school was the Mary Beth Richmond Scholarship. Now as graduates, my husband and I are starting to pay back our loans. We both have a large amount of debt, but that scholarship has impacted our monthly payments and how much we're able to spend on other things. In so many ways, the scholarship changed my life: before, during, and after medical school. I'm incredibly grateful for that generosity."
Gregory Stainer, '76 MD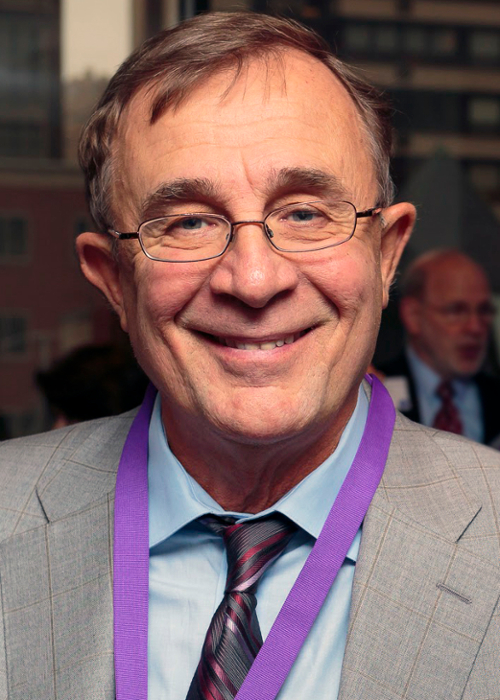 Dr. Stainer is an ophthalmologist in San Diego. He and his wife, Ginny, made a gift in 2017 to establish the Dr. Gregory A. and Mary V. Stainer Scholarship. During the event, he reflected on the many ways medical school has changed since he was a student and shared why it was important to him and Ginny to endow their scholarship.
"Our reason for creating the scholarship was to free the students from financial stress and anxiety. They don't need that burden—there's enough to do. I received an undergrad scholarship and I considered myself very blessed at that time, and I wanted to pass that on to other students. I think if we can get our students debt-free when they go out, in the long-run it's going to affect the economy because they're going to be able to buy housing, develop their practices, and ultimately improve healthcare and see patients faster."
Watch a recording of the scholarships event.