We are incredibly grateful to the alumni and friends who choose to support the medical school with a planned or deferred gift. Planned gifts—including charitable bequests, beneficiary designations, gift annuities, charitable remainder trusts, charitable lead trusts, and other estate gifts—create a lasting legacy of support for students, faculty, research, and programs. Planned gifts can be structured in a way that provides lifetime income to the donor.
Supporters who have notified Northwestern of a planned gift commitment that will benefit the medical school are recognized with membership in both Feinberg's Nathan Smith Davis Society as well as the University-wide Henry and Emma Rogers Society.
Our office is committed to helping you accomplish your charitable and financial goals through planned giving. Your gift will be met with attentive, personal service by staff members who seek to match commitment to capacity. Learn about our most popular planned giving vehicles below or contact us for more information.
Bequests
Create your legacy by making a gift in your will or trust to Feinberg. When you choose to include the medical school in your will or living trust, you can indicate your wishes in one of several ways. You can give Feinberg a specific amount of money, known as a specific bequest; you can leave a percentage of all assets included in your estate at death, known as a percentage bequest; or you can leave a portion of the residual amount that is left in the estate after all specific bequests have been satisfied, which is often called a residuary bequest.
Learn more about making a bequest. >>
View sample language to include in an estate document. >>
Beneficiary Designations
You can support Feinberg after your lifetime by naming the medical school as a primary beneficiary on a retirement, life insurance, or other account that is transferred at death. To begin, simply contact your retirement or life insurance plan administrator to request a beneficiary designation form.
Learn more about making a beneficiary designation. >>
Charitable Gift Annuities
This popular deferred gift arrangement allows you to make a gift of cash or appreciated assets to the Feinberg School of Medicine and receive a fixed amount of income in return. The payout rate is determined by the age of the annuitant(s) at the time the contribution is made. If you are interested in supporting Northwestern while still preserving an income stream, a charitable gift annuity may suit your needs.
Learn more about establishing a charitable gift annuity. >>
Charitable Remainder Trusts
A charitable remainder trust is a gift arrangement that enables you to make a gift to the Feinberg School of Medicine and receive income payments for your lifetime, multiple lifetimes, or a period of years. Charitable remainder trusts can be funded with cash, securities, and, in some cases, illiquid assets such as real estate. If the trust is funded with appreciated assets, you may be able to avoid paying income tax on the amount of capital gain that is recognized upon the sale of the assets.
Learn more about establishing a charitable remainder trust. >>
Charitable Lead Trusts
With a charitable lead trust, you can make a significant gift to Feinberg and transfer assets to your heirs in a tax-efficient manner. Payments from the trust are directed to Northwestern for a term of years (usually 10 to 20), after which time the remaining assets transfer to the donor (a grantor lead trust) or, more typically, the donor's beneficiary or beneficiaries (a non-grantor trust). A charitable lead trust can be established with cash, securities, or other assets either during one's lifetime or through one's estate.
Contact Us
Northwestern's team of gift planning experts stands ready to assist with any specific questions about the giving vehicles described on this page.
Office of Planned Giving
giftplanning@northwestern.edu
800-826-6709
For questions about specific areas of support within the medical school, please contact Larry Kuhn.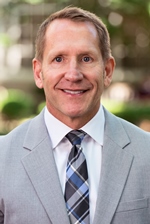 Larry Kuhn
312-503-1717