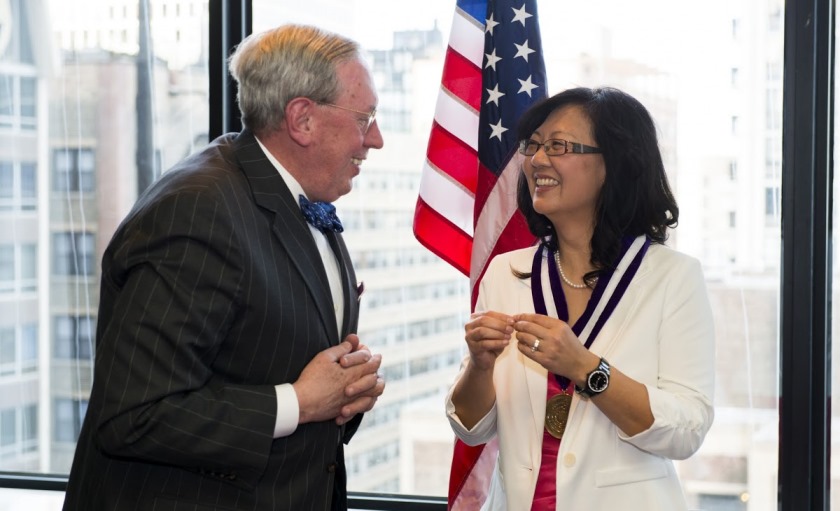 A named and endowed professorship, created in perpetuity, represents the highest honor a university can bestow upon its faculty. These positions represent the pinnacle of academic achievement and excellence, and are reserved for our most distinguished and productive physicians and scientists. They carry great prestige and impact for the benefactor, the appointed holder of the professorship, and the University and medical school.
The creation of named and endowed professorships is enormously important as the Feinberg School endeavors to double the research enterprise and rise in the competitive pantheon of research-intensive schools. As we move forward, these singular positions will enable us to attract and recruit world-class investigators to Northwestern and encourage their active collaboration with faculty at the medical school and across the Northwestern campus.
See a list of Named Professorships at the medical school.