Vice Dean's Message: Goal Reached. Immeasurable Impact. Much More to Do!
At Northwestern Medicine, we are proud of our accomplishments in clinical medicine, research, education, advocacy, and community service. Together as steadfast partners, Northwestern University Feinberg School of Medicine and Northwestern Memorial HealthCare are working to impact the health of humankind.
Thanks to gifts from Feinberg's most committed supporters—our alumni, faculty, staff, foundations, corporations, and friends, we have surpassed our $1.75 billion goal for We Will. The Campaign for Northwestern Medicine. Among myriad important clinical and research initiatives and programs, these gifts have helped us to accomplish some exciting things, including:
Building the Louis A. Simpson and Kimberly Querrey Biomedical Research Center, slated to open in 2019
Naming five institutes and centers at the medical school:

Mesulam Cognitive Neurology and Alzheimer's Disease Center
Les Turner ALS Center
Simpson Querrey Center for Epigenetics.
Northwestern Medicine Lou and Jean Malnati Brain Tumor Institute
Osher Center for Integrative Medicine

Establishing 70 new endowed professorships, which is 39% of our 179 total endowed professorships at the medical school;
Bringing in $59 million to support scholarships, which is 34% of our $172 million scholarship endowment at the medical school;
Raising more than $10 million to support fellowships at the medical school
Our work, however, is just beginning. Thanks to the generous support of every single donor to the campaign, we are pushing forward to continue driving high-impact clinical innovation, accelerating cutting-edge scientific discovery, and educating the next generation of medical leaders, all in service of patients and families everywhere.
With the help of our committed philanthropic partners through We Will. The Campaign for Northwestern Medicine, your gifts have and will continue to shape our future and propel us to new heights. Thank you.
Alan M. Krensky, MD
Executive for Development, Northwestern Medicine
Vice Dean for Development and Alumni Relations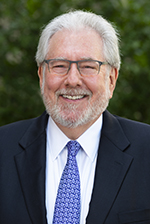 Alan Krensky, MD
Executive for Development, Northwestern Medicine
Vice Dean for Development and Alumni Relations