Become a Class Representative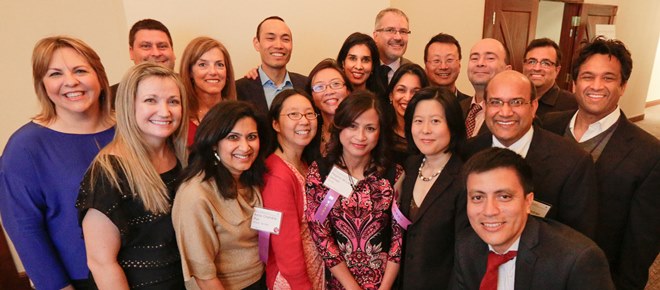 Class Representatives serve as the primary liaisons between each medical alumni class and Feinberg.
Be a Representative
Class representatives are a part of a tradition of alumni leadership that has and will continue to shape Northwestern's medical school as a world-class institution. Your gift of time and energy is one of the most valuable contributions you can make, helping your classmates reunite, network, and reconnect with the medical school. Thank you for giving so generously of your time and talents. Meet the current class representatives.
We look forward to helping your class reach its goals in many ways, including:
Producing written and electronic communications
Providing tools for and engaging in volunteer solicitations
Managing the phone-a-thon, thank-a-thon, and other programs throughout the year
If you are interested in becoming a class representative, please contact our office directly at 312-503-8012 or medalum@northwestern.edu.